How Social Media Can Elevate Your Hotel's Image in COVID and Beyond
By Robert Reitknecht Founder, Robert Reitknecht | April 04, 2021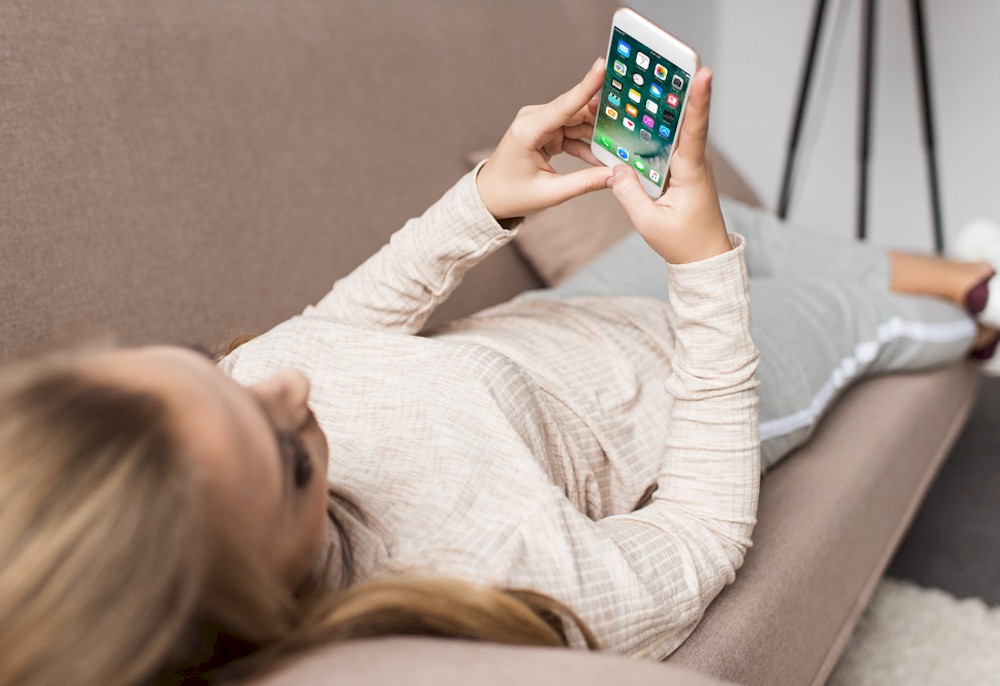 Hotels are a place where people can get away and, more importantly, come together. But if you're really invested in creating an exciting, warm, and welcoming environment for your guests, it's crucial to meet them in those spaces where they're already interacting with one another - especially now in a world gone virtual.
These environments have to be created outside the walls of the hotel. I'm talking, of course, about social media, as well as online forums and communities where customers engage with you and about you.
I know I've spent an increased amount of time on my phone and on the internet over the last year during the pandemic. That time spent online has led me to see just how powerfully social media can influence hotel brands and their relationships with guests. With the right strategy, you can leverage social media for your hotel to create immersive, connection-driven experiences that attract and retain customers, both online and off.
How can you meet your guests where they are today, in this unprecedented moment, and use social media to bring them together? How can you create an engaging and entertaining environment for them on social media so that they're drawn into your hotel at just the right time? I have been studying social media for quite some time (most recently participating in a Social Media Bootcamp led by digital titans, Sarah Dandashy and Rupesh Patel). Here are my professional recommendations for using social media to elevate your hotel brand and bring guests together, even when they're apart.
1. Social media has long been influencing how customers find your hotel, what they think of it, and how they talk about it.
Long before the onset of COVID, social media had already completely changed the game for hotels. Social platforms are hotspots for recommendations and reviews, along with social-style platforms like TripAdvisor. Personally, I know I tend to shop based on recommendations. If my friend tells me, "You have to try this restaurant!" or "We had the best weekend getaway experience here!" I'm much more inclined to keep their recommendations in mind. We'd all prefer this versus scouring the Web on our own. This holds true in hospitality: in a 2019 study, 83% of respondents said they'd be more likely to book a hotel if they saw a recommendation from a friend on social media.
Guests that post positive reviews on Yelp or TripAdvisor, gorgeous pictures on Instagram, or glowing Facebook statuses about a successful stay have immense power to increase your brand's appeal. If people are exposed to positive, personal content, they'll be that much more likely to give you a try. On the flip side, the ease with which people can post negative content about a brand has had just as much of an impact on the hotel industry. Not only are complaints easy to post online, but they're public as well.
As much as a positive review is an opportunity for you to turn a delighted customer into an evangelist for your hotel, it's important to consider negative reviews just as much of an opportunity. If you're committed to addressing concerns (quickly and efficiently) and listening across social platforms to your guests' experiences, your hotel brand can quell discord by offering insights or updates for a better experience next time.
In COVID times, you've perhaps seen conversations around your hotel fizzle or divert as your offerings have changed. While you may have had to reroute from pitching your services, you can continue to authentically pitch your voice, image, and brand via social media. This leads me to the next point of consideration...
2. Social media offers hotels opportunities to stay connected with customers and guests, even while doors are closed.
January 2021 marked one year since the first documented case of COVID-19 in the United States. Who would have thought, all this time later, that staying home would be the new going out? Social media is the holy grail for hotels to bring guests together for engagement and retention, even (and especially) in this environment.
Enter online community groups: forums, websites, or pages that create space for customers to engage with you and one another. These particular subsets of social media offer a terrific central hub for your guests to connect online. In a virtual world, think of groups like these as a place for your customers to reminisce about favorite memories, communicate with like-minded people from all over, and ask questions directly to you and the customers that love you.
Think about the potential of a Facebook group meant just for conversations instigated by, and centered on, your hotel and its services. This could be a golden opportunity to bring your biggest supporters (and new ones) together to get them excited about all your hotel is offering during the pandemic as well when the world opens its doors again. Not only that, but you'll appear more transparent and authentic the more you engage.
Regular customers can share tips on the best neighborhood restaurants and activities, and potential newcomers can ask the group questions about which travel points will score them the best deal (maximizing revenue potential with minimal brand involvement). If a community member is wondering about your hotel's approach to COVID-19 safety, you'll be right there in the mix to address their concerns.
Facebook is best known for this feature, as Facebook Groups are easy to create and fairly painless to keep up. Instagram direct-message groups, Reddit threads, or third-party hosts like MightyNetwork are also possible alternatives. Brands can have users opt-in via an online form, and can keep the group private or password-protected if desired (creating a VIP feel). Think about your goals with this offering and the customers you're trying to attract, and let those goals dictate how you proceed.
3. Social media helps you build a stronger brand image and better rates of retention.
Now that you've considered the long-running impact of social media and the potential use of community groups, how will you use it to build your hotel's image and retain your guests? Here are some ideas to consider…
Campaigns: Auction off hotel points, free drinks at the bar, or other perks or discounts in return for the most likes on an Instagram picture, the best submission to an essay contest, or the like. Track submissions via a custom hashtag that can be used on multiple platforms such as Facebook, Instagram, Twitter, or even TikTok. Your guests will be clamoring to win.
Experience Videos: How does your hotel fold those perfect hospital corners on every bed? Do an Instagram carousel outlining each step. Does your bar have a signature cocktail, or your restaurant a specialty dish? Host a Facebook Live for your community group showing how to make it from home, or maybe shoot a YouTube video introducing your head chef making a recipe. Does your lobby have iconic flower arrangements? A step-by-step Instagram story can show fans how it's done. Are you freshening up your room design while doors are closed? Take to community group and poll followers on color schemes and wall art options. Keep your guests involved in the building of your brand, and they'll feel like part of your hotel's family.
Showcase Employees: Speaking of family, introduce the extended family - your staff! Post interview videos with them, let staff members "take over" your Instagram story, or have an employee host an "Ask Me Anything" in your community group. From front lobby staff to janitorial workers, chefs to bartenders, and every role in between, introduce your potential guests to the people that keep your hotel going.
Cleaning Demos: These are challenging times for public health, and social media is the perfect way to demonstrate your hotel's commitment to safety and transparency. In a 2020 study, 58% of respondents indicated that they wanted to hear from hotels how they plan to protect guests in the COVID era. Demonstrate your cleaning practices on video or in photos, show your staff wearing masks and sanitizing, and emphasize that you can't wait to resume standard operations when safe, and inspire trust in your guests as well.
4. Social media benefits hotels, even when we have more opportunities to be face-to-face.
If the social media practices you set up are sustainable and effective, continued use can position you as the hotel that cares in all seasons - not just the easy ones. Studies show that most customers would buy from a brand they felt connected to over a competitor, and more than half would be more likely to increase spending on a brand that offers that connection. Conversational tones, accessible content, and transparency between brand and consumer will set you up for success - pandemic or not.
Community forums are a great long-term option for keeping your brand evangelists delighted and engaged, and this time of closed doors will allow you to try on all sorts of social media offerings to see what your customers respond to best. Continue to be creative with your content and thoughtful towards your guests, and you'll position yourself as the hotel people must book with because you act as though you want them there already.
A Social Future for Hotels
The virtual world may ask new and different things of hotel brands, but the practices you put in place now can serve you for years to come, even as the world reopens and your guests return. When you create more space for people to come together, you create connections that will give your hotel its clearest, most authentic voice and help provide the best experience for customers and guests, wherever they may be.
HotelExecutive retains the copyright to the articles published in the Hotel Business Review. Articles cannot be republished without prior written consent by HotelExecutive.