Sustainability Matters: Lessons Learned After One Year of Covid
By Hans Pfister Owner, Cayuga Collection | May 09, 2021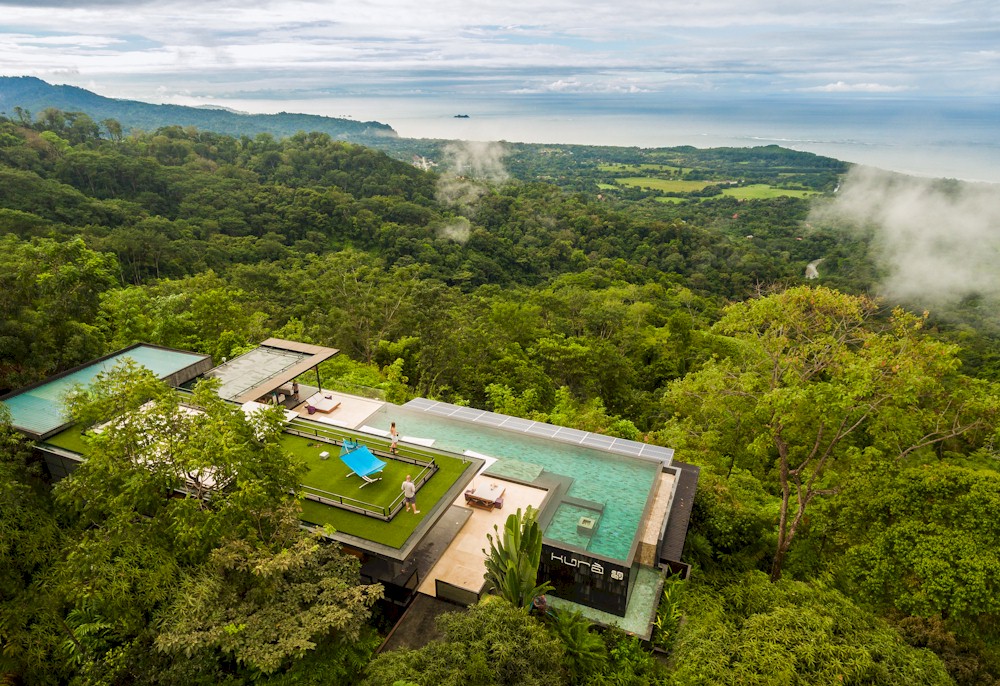 A year ago, it was hard to see the light at the end of the tunnel. Currently in Central America, where my company operates, things are starting to look brighter. But it sure has been a rough year! We went from record occupancies in early 2020 to a complete shutdown of airports and hotels. Around the month of August 2020, we reopened for local markets and gradually have navigated towards the return of international travelers.
In this article, I would like to share some lessons learned about "how sustainability really mattered" in the past year and how this has prepared us for a strong comeback.
Let's talk about sustainability in general. I developed my first sustainability program in Costa Rica in 1994, long before it was "trendy" or a good business practice. Over the years, we have learned that there are two concepts that are critical to being truly sustainable. It is about "local", and it is about "people". If you get those two concepts right, you should be in good shape.
In the past years, we have seen a lot of new buzzwords and concepts that attempt to replace the true meaning of sustainability. Many of them such as regenerative travel, conscious tourism, impact travel or geo tourism strike me as more of a marketing and PR spin seeking to rebrand the same principles and practices of sustainable tourism that many of us have been doing for years. The challenge that we face is not coming up with new terms and branding them. It is about walking the talk and finding true action that will create a real impact.
Here are some of our lessons learned in 2020 – and we are still learning as this not quite over yet.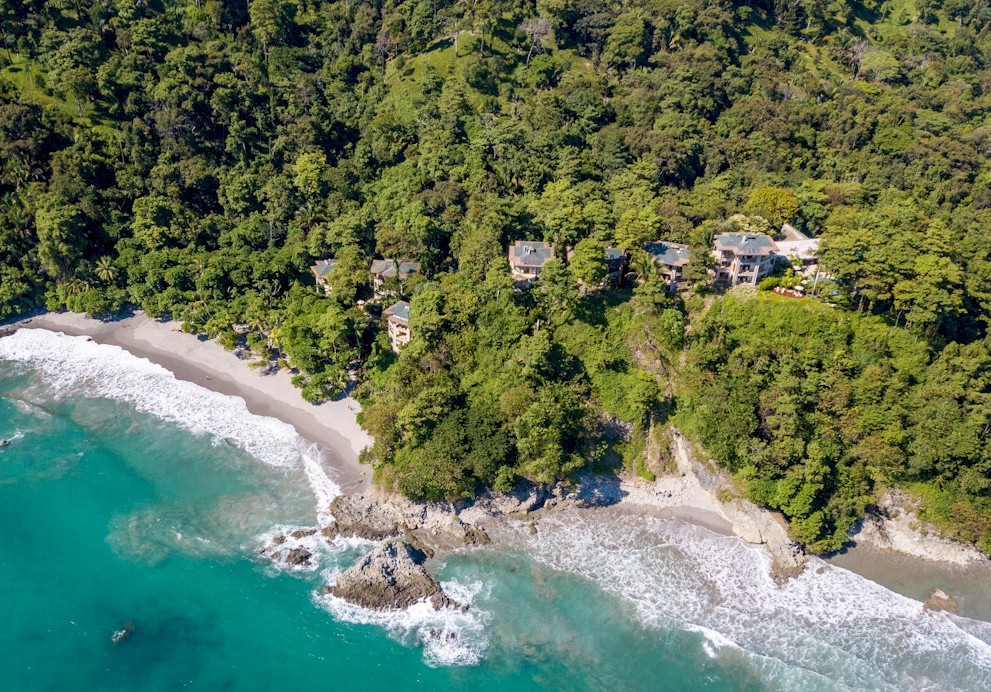 Arenas del Mar is a 37 room hotel nestled into a 5 hectar private reserve in Manuel Antonio, Costa Rica.
1. The Pandemic as an Accelerator
There has been talk that after this pandemic, sustainability will play a more important role. I certainly hope so, but I am somewhat skeptic. This crisis has accelerated processes that were already under way. So, if you were already committed with being more sustainable, it is likely that you will continue down that path with more drive and passion. However, if sustainability was just a "have to" dictated by a strategy developed in a corporate boardroom in 2019, you most likely have dropped it by now. We learned that not cutting corners in our sustainability practices helped us to be in a better place during the pandemic and has guided us to come out of this crisis more smoothly.
We were able to avoid the "return" of single use plastic and still developed highly effective Covid-19 protocols to keep our guests and staff safe. We continued our involvement in the communities where we operate, helping most where it was needed. In some cases, it was feeding families that lost their income. In other cases, preparing schools with handwashing facilities for a safe return for students.
We became even more local in how we sourced our food along with other operating supplies, as this vehicle seemed much more reliable. We realized the value of local employment since the teams were able to stay intact and functional, even when the hotels were temporarily closed. Nobody had to return home to another country, as it would have happened if we would have hired foreign employees.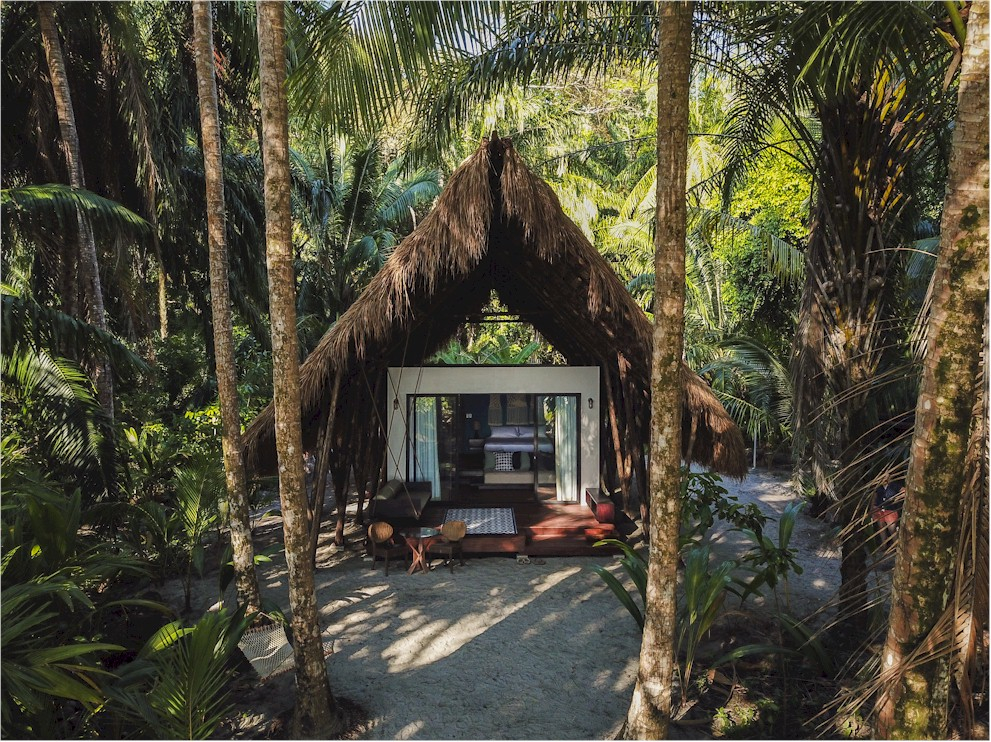 2. Stakeholder Relationships are Key
Before, during and after any crisis, investing in our relationships with our stakeholders was and still is key. We worked closely with our guests to help them reschedule their vacations or if necessary and reimburse them when airports closed when travel came to a halt. We also offered them the option to purchase "Cayuga Green Future Bonds" which were highly discounted future vacations. We organized a "Cayuga Gratitude Giveaway" honoring the hard work and sacrifices of travel advisors during the past months. We did the same with our key suppliers and invited them to vacation in our hotels once we reopened to the local market.
We worked very closely with the owners of the hotels we manage. Open and honest communication was extremely important. We all had to make sacrifices, but we had our core values and goals for the future aligned. While managing cash flows very carefully was the short-term focus, we all agreed that business continuity and survival were our common goals.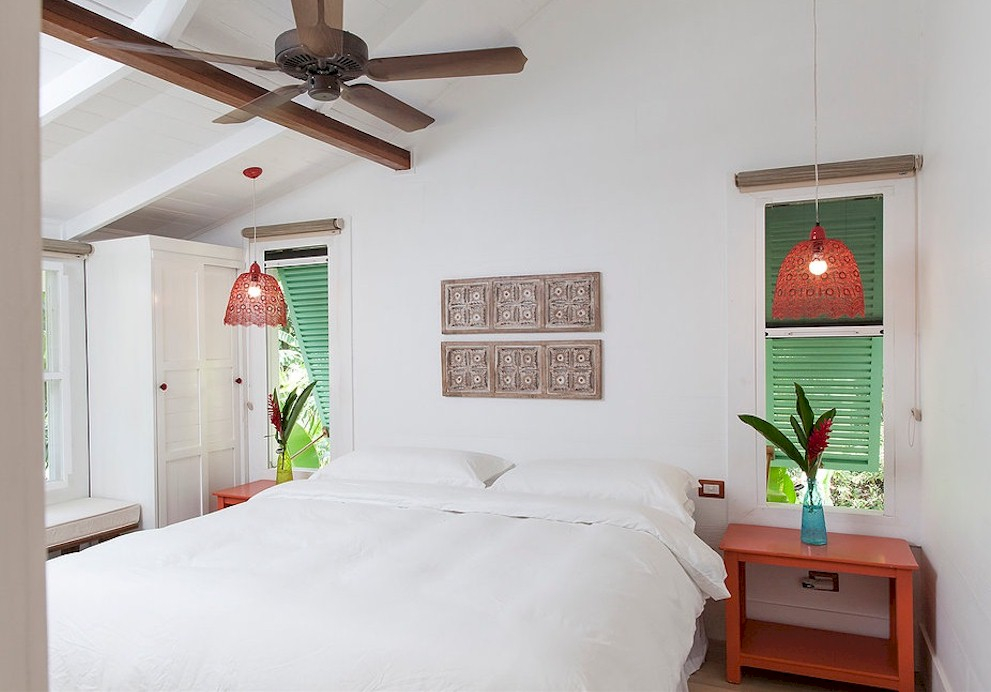 Sustainable beachfront design at Isla Palenque, Panama. The rooms imitate a coconut. Rough on the outside, white and delicate on the inside.
3. Goodwill is Tangible
It is the one asset that we cannot discount. A sustainable business will always look for win-win solutions and find ways to help others move forward. Today, we see the results. Our hotel owners are thankful for how we steered the ship, and we are thankful that they believed in us. Bookings by former guests are back and stronger than ever. Agencies honor our gestures of appreciation and paying us back with much anticipated bookings. Our suppliers have walked the extra mile just to make sure that they meet our requirements and expectations during this recovery phase.
4. Nobody is More Important than our Employees
Letting go of staff is never easy, and it can prove to be even harder when you must let go people that did a great job. That is what happened in March 2020. We had to let go of 50% of our staff. At least we were able to pay them their severance pay. In quite a few cases, this meant a significant amount of money, as many of our employees had been with us for over 10 years. Other companies just sent their employees home and left them on "suspension" without pay.
While the hotels were closed, we kept the other 50% of our staff on the properties, earning 50% less of their salary. However, we were able to bring their compensation up again once we reopened. Today, we have hired back more than 30% of our staff and hope to be back at 100% later this year.
During this whole time, we continued to pay social security and insurance to our employees and I must say that it was an honor to be able to do this since not everyone in the tourism industry had the means and motivation to do so. We also continued to invest in employee training and growth. Some of our staff members lived in our hotels during the pandemic, as they could no longer afford housing. Our teams really appreciated these gestures and initiatives.
And now, we are seeing many employees in the communities wanting to come and work for us. And of course, our staff that stayed with us or came back is very grateful. It pays off to treat employees well in difficult times. They will pay you back later manyfold.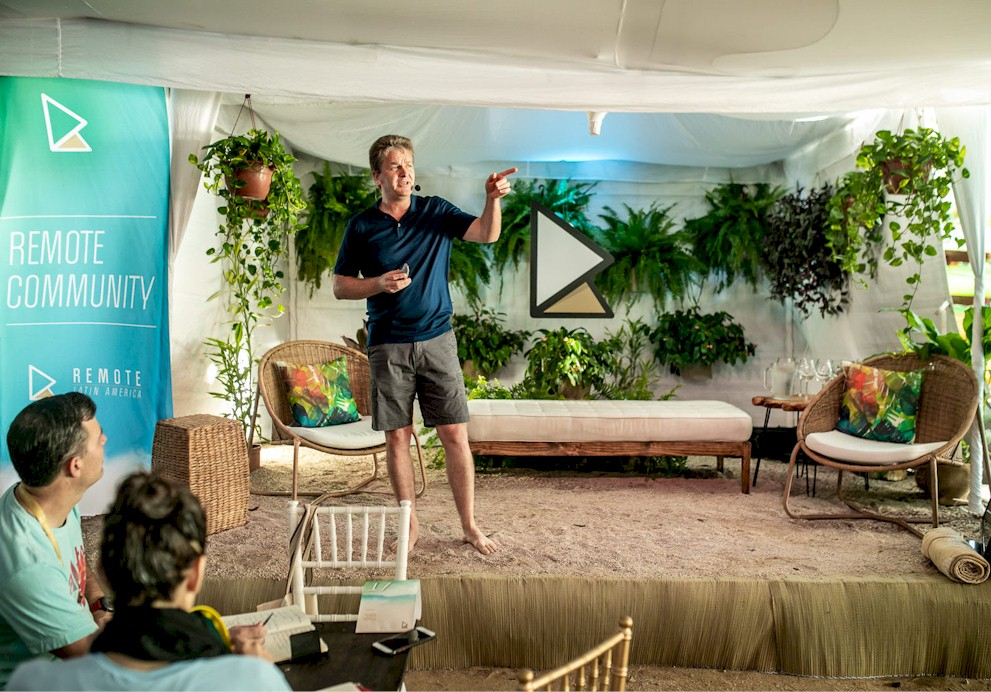 We are passionate about sharing our sustainability experience in hospitality. Especially in a conference room where you don't have to wear shoes.
5. Keep Investing in Your Systems and Assets
Keep your infrastructure in tip top shape, otherwise it will be extremely difficult to catch up - especially in the tropics. It has been crucial to maintain treatment plants, air conditioning and refrigeration units in top condition, as the lack of doing so could lead to serious pollution and increase energy consumption when operations would resume. We realized that a hotel goes through a lot of wear and tear with guests. But ironically, it suffers even more without guests.
We have also invested in upgrading our administrative, reporting and accounting systems and procedures. This allowed us to be 100% on top of our expenses during the pandemic and identify fixed costs that we later turned into variable costs. We did weekly cash flow forecasts thus allowing us to improve our original "cash end of the year" projections by over half a million dollars.
While this does not sound like a "sustainability" measure in the first place, remember that financial sustainability is one of three key factors of the three-legged stool of sustainability (Nature Conservation – Community Development – Financial Success).
6. Crisis Times are Opportunities for Innovation
We needed to be creative in dealing with this crisis. It occurred to us that creating an innovation contest would be a good way to keep our staff engaged and help us come up with ideas and projects that could really make a difference.
Almost all winning projects from the hotels had something to do with sustainability. In one hotel, the focus was on energy efficiency in the laundry process. Another team of employees suggested cultural tours in their communities, highlighting the local history. In one property, the chefs suggested to grow tilapia in a pond, while in another they thought of bottling our famous hot sauce and selling it in the gift shop. In a third hotel, we expanded sales from small producers by helping them get their billing requirements fulfilled.
We are currently implementing these ideas at various hotels. Some former guests have even contacted us asking to partake in the next innovation contest so they too could contribute their ideas. We are setting this up for 2022.
7. The Sustainable Tourism Model
Costa Rica has been a pioneer in ecotourism and its current tourism model is focused on sustainability. It organically evolved into a unique, sustainable economic model, where most tourism businesses are small and the wealth generated gets distributed evenly within the country. Many tourism destinations around the world have disconnected from the local communities and cultures and, in the worst cases, made enemies with the local populations (a.k.a. over tourism). Costa Rica faired well during this crisis and is very well positioned to come out of this even stronger.
8. Gratitude and Lots of Thanks
I believe that gratitude is the frontrunner of this pandemic. If you work in the tourism industry and at this moment you are alive, boast health, have a job and have been able to keep in touch with your loved ones, well than say thank you a thousand times. Thank your co-workers, your employees, your employer, your friends, your neighbors, your husband, wife, children, parents, grandparents and everyone else that helped you or is helping you to make it through this crisis.
Gratitude will lead to sustainability as it relates to building a better future for everybody.
HotelExecutive retains the copyright to the articles published in the Hotel Business Review. Articles cannot be republished without prior written consent by HotelExecutive.