Green Hotels: Overcoming the Overwhelming
By Ewald Biemans Owner & Chief Executive Officer, Bucuti & Tara Beach Resort | May 2022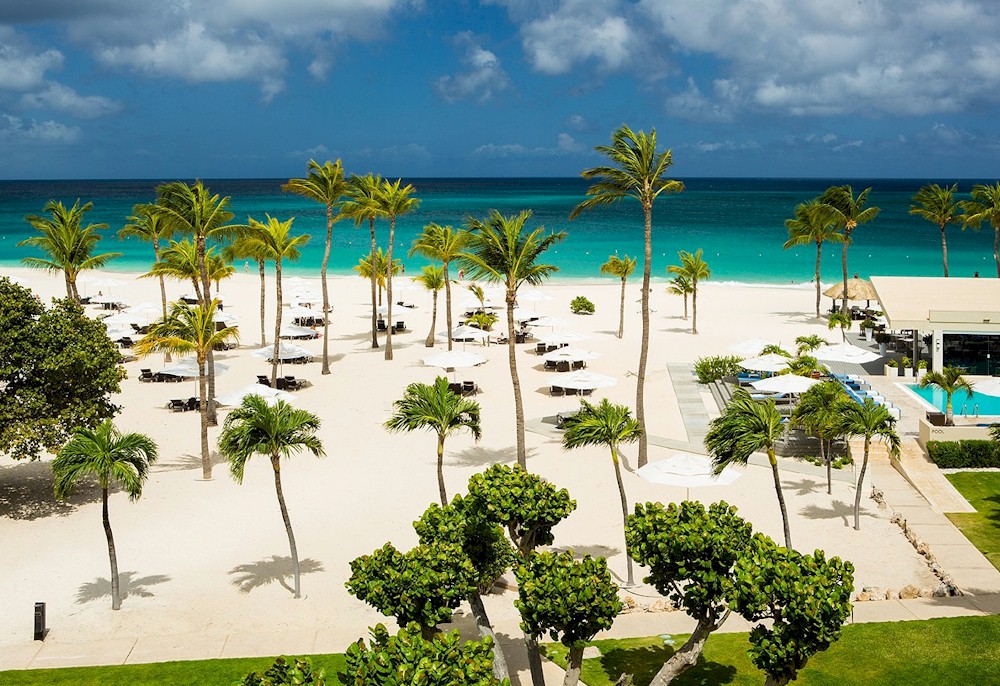 Our planet is ill. As hoteliers, with the pressing issues we face daily, it just can be too much to focus on screaming headlines such as "Extremes of 40C above normal: what's causing 'extraordinary' heating in polar regions? " in The Guardian, "How climate change is hurting living things on Earth right now, according to a new report, " according to NPR, and sadly even, "War's Toll on Ukraine's Once Vibrant Environmental Movement " from Inside Climate News.
Frankly, it seems easier to focus on what's in front of us right now – restoring business to pre-pandemic levels, profit and loss statements, construction, guest satisfaction, inflation, and of course, finding enough staff.
As hotel executives, the sustainability of our properties does fall on our shoulders and that is part of right now, as well. Many hotels have at least dipped their toes into some form of sustainability, but now, our guests are demanding more. And, as 10% of the world's GDP, the travel sector has the great honor and obligation to be responsible stewards of our shared home.
On November 4, 2021, in a meeting room at the much-anticipated and highly covered 2021 United Nations Climate Change Conference, better known as COP26, hospitality and transportation representatives from the world over launched the Glasgow Declaration for Climate Action in Tourism. Regardless of where we hailed, we all spoke the same language: climate action in the travel sector. I am humbled having been asked to be the sole hotelier to be a launch signatory. Other signatories represented aviation, destinations and tour operators.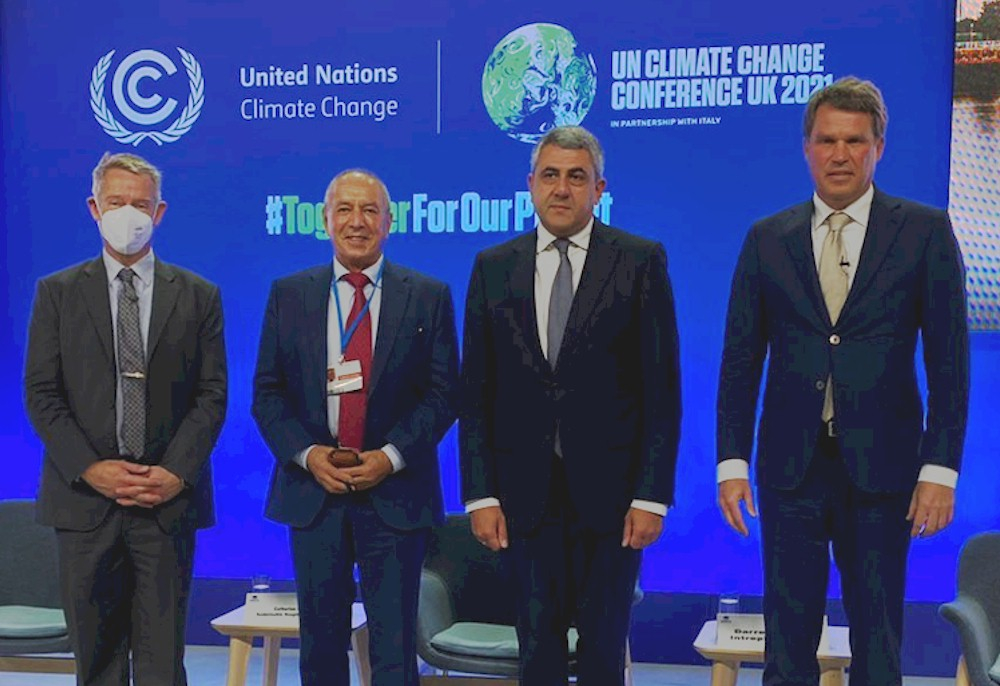 Author Ewald Biemans, owner/CEO of Bucuti & Tara Beach Resort, Aruba, (second from left) was invited to be a launch signatory of the Glasgow Declaration for Climate Action in Tourism by members of the World Tourism & Travel Council (far left, far right) and Zurab Pololikashvili, Secretary-General of the United Nations World Tourism Organization (UNWTO).