A Review of ReviewPro and Social Media Monitoring Benefits
Taking a scrupulous look at the efficacy of social media aggregate software
. August 08, 2012
By Larry Mogelonsky, President & Founder, LMA Communications Inc.
The breakneck pace of social media can be a headache in terms of reputation management, but it doesn't have to be. Having to check and follow up on Facebook, Twitter, LinkedIn, YouTube, TripAdvisor, Orbitz and a host of other sites is a quagmire of time consumption. As the presence of these social platforms continues to expand, getting all the information in one place and updated in real-time is a necessity for time management and corresponding response efforts.
Enter ReviewPro, one of several social media management and online review analytics products available to do precisely this. Rather than give a simple overview of what their software does and its benefits, I used my time with ReviewPro's Josiah Mackenzie, Director of Business Development, to effectively answer the question: will using this software actually improve your hotel business over checking popular social media websites and OTAs individually?
What's important to remember here is that there is now some very compelling research that shows just how influential online consumer activity is on future purchases. Josiah was quick to point out that 92% of internet users read reviews (e-tailing research), of which 35% change their choice of hotel after browsing social media reviews (World Travel Market). As well, he cites Expedia's statistic that a 1-point increase in a review score equates upwards of a 9% increase in ADR on that site. Additionally, Forrester Research has found that 79% of TripAdvisor users are reassured when hotel management executes a proper, public follow up to a negative review.
Started in 2008, ReviewPro now has thousands of hotel clients in 70 countries, properties ranging from large to boutique. The software tracks more than a hundred review sites and social media networks across 24 languages. The number of features you as the client have access to depends on what package you purchase, levied as an incremental flat fee to the hotel with free access given to corporate ownership. Regardless of the bundle chosen, there are some commonalities that stand out as true benefits which I would like to highlight.
First is the software's capacity for internal communication. Anyone can manage social media via notifications received from each network then assign responsibility for follow up through email. But this manual process is slow. By aggregating all your social media platforms along with your coordinated response efforts and deadlines for follow up in one place, it streamlines this workflow process, saving you time. And to heighten accountability, ReviewPro generates individual usage reports as well as executive summaries for senior managers.
One of the biggest concerns with any new technology is adoption rate. Having the proper tools to monitor usage is a heavy 'top down' method of enforcing accountability. Two more ways that the software increases employee engagement are through an attractive, implicit user interface and via automated reports that refine content to focus on each user's specific duties.
Josiah notes that platforms like ReviewPro inherently support the notion of hiring a social media manager. However, this is certainly not mandatory, and the decision to hire or outsource this is more a function of property requirements than the software's capabilities. ReviewPro operates through the cloud; being onsite isn't essential. I emphasize that ReviewPro and other products of this nature fully support the notion of using social media to broadly understand guests' perceptions of your brand and service levels. Any large-scale interpretations of the data are within the realm of the GM more so than a social media manager.
On the other hand, ReviewPro, under the curtain, is a highly complex piece of software, and when taken in conjunction with all the other social media networks, OTAs, analytics websites and matching access codes, having to disperse these tasks would be inefficient and confusing. Who has time to memorize all the ins and outs of every platform then act upon them? It's best to have an executive sponsor of this program - a social media manager - someone appointed to know the logistical back-end of ReviewPro and all corresponding networks then filter the information for other actionable persons.
The second major benefit, and in all probability the 'meat' of the software's functionality, derives from its analytics tools. As the basal level is ReviewPro's newsfeed, color-coding reviews based on degrees of satisfaction as well as updating the system with social media mentions collected from public APIs and brand pages. From all this data, ReviewPro creates analytics and can compare your overall rating against up to 10 members of your predefined competitive set. Central to these analytics is the Global Review Index™, an all-encompassing benchmark of guest satisfaction based on numerous social media and OTAs. Lastly, what I found exceptional was their proprietary semantic analysis that mines guest reviews and examines word use instead of only rating numbers to reveal customer sentiment.
And where the semantic analysis becomes most beneficial is in its ability to accurately interpret customer expectations in relation to their overall satisfaction levels. This is best illustrated through examples. Suppose that the semantics tool notes a high frequency of the words 'room' and 'small' as well as phrases like 'rooms are small' and similar permutations. Is this indicative of rooms that are, in reality, tiny and perhaps claustrophobic? Or, does this mean that the room size is misrepresented in promotional materials?
What we're discussing here is expectation management. If your brochures and website only show PhotoShopped markups of your best suites, then what will prospective consumers anticipate with their purchases? More importantly, what will a guest feel upon arrival at his or her actual room? By identifying this discrepancy, your marketing team now has a more concrete direction upon which to act. This case presents two options to increase overall satisfaction: change expectations about room size by altering promotional materials, or, to a lesser extent, modify the in-room furnishings so that there's more perceived space.
Josiah cites a real-life case study pertaining to an island resort (property name withheld). The property was advertised as a beach locale, but in reality it was situated 10 minutes by car from the nearest sandy knolls. Standard rating aggregates only picked up on a mediocre average number weighed down by numerous displeasing reviews. The semantics analysis, however, highlighted the error in full, making it blatantly obvious that past guests were angry at being deceived. With a shift change in marketing strategy to address the property's true beachfront status, subsequent reviews have shown definite improvements. In short, by altering the expectation, the resort improved satisfaction.
Using the semantics tools in conjunction with the competitive set analytics helps put the benefits of this software through a monetary lens. That is, as a first time visitor to New York City, what should you expect for a room costing $250? I use NYC as the example city because of its potentially outrageous ADRs when compared to the rest of the USA and world averages (note that the word 'averages' since that is what the typical consumer anticipates as a day-to-day hotel rate). A semantics aggregate can help you to decipher what's critically important to a traveler. Moreover, knowing where your competitive set stands can give a strong indication of the average expectation at this broad price point.
Where this becomes especially lucrative is in its potential for reevaluating your ADR, not just what services you offer. Having a numerical affirmation that you are performing better than your competitive set can give you the confidence to raise rates without significantly affecting occupancy. I would proceed with caution when making an inference this wide, but nevertheless, when you're tracking significantly better than your competitors, marginal price increases may be in the cards.
Josiah describes the current era as a service revolution. We can understand customers like never before because there's an abundance of timely feedback. However, it's a double-edged sword. Just as we improve our operations, so too are consumer expectations higher now than ever before. Streamlining your social media efforts may be the only way to effectively keep pace with the speed of the world we live in. As such, social media monitoring products like ReviewPro are unquestionably worthy of your consideration.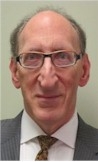 Larry Mogelonsky (larry@lma.net) is the president and founder of LMA Communications Inc. (est. 1991), an award-winning, full service communications agency focused on the hospitality industry. Larry is also the developer of Inn at a Glance hospitality software. As a recognized expert in marketing services, his experience encompasses Four Seasons Hotels & Resorts and Preferred Hotels & Resorts, as well as numerous independent properties throughout North America, Europe and Asia. Larry is a registered professional engineer, and received his MBA from McMaster University. This article may be reproduced with permission of the author.