Thinking Outside the (Big) Box: 5 Forgotten Advantages of Boutique Hotels
By Stephen Westman General Manager, The OUT Hotel, NYC | June 22, 2014
Competing against big box hotels can be a daunting task. For the thousands of independently owned and operated boutique hotels it may even feel paralyzing. In absence of a widely recognized brand, a robust loyalty plan, premium hospitality software, and endless internal mobility and professional development opportunities (to highlight just a few), it's easy to lose sight of the many advantages and opportunities that exist for independently owned and operated boutique hotels.
The next time you find yourself feeling overwhelmed or simply can't emerge from the shadow of your big box neighbor, take a deep breath and focus on these "5 Forgotten Advantages of Boutique Hotels":
1. Here Today, Gone Tomorrow
React quickly. Corporate hierarchy and red tape make it nearly impossible to react quickly to problems OR opportunities. Celebrate your independence and autonomy by creating a culture that encourages innovation, creativity and CONTINOUS experimentation. Embrace new ideas and acknowledge the inevitability of failure in an always-evolving organization. Take advantage of what's trending – in every aspect of the business – and share it with the world. I am currently piloting a new loyalty program for boutique hotels (www.universalpoints.com). It's very simple – 5% back via PayPal when you sign up with your email address. No strings attached. This start-up company shared a comprehensive presentation with data suggesting this no-nonsense program is the way of the future, and who knows, it may be.
Fortunately, because I run an independently owned and operated boutique hotel I can take advantage of this pilot opportunity and implement immediately. If you experiment and it works, you're a hero! If not, you simply try something different until you find what works. The process of trial and error can be so rewarding, motivating and fun – you just need to be patient and understand that failure is part of this very positive process and company culture. The ability to experiment and try new things may quite possibly be the most impactful advantage independently owned and operated properties have against the big boxes. There is no worry about corporate conformity or the inevitable resistance from partners or franchisees. No design and development committee or debate on the rollout strategy - we can just get it done. You don't have to worry about your big box neighbor stealing your thunder - that same great idea will spend weeks getting vetted and over-analyzed while you enjoy a feature in the New York Times "Travel and Leisure" section.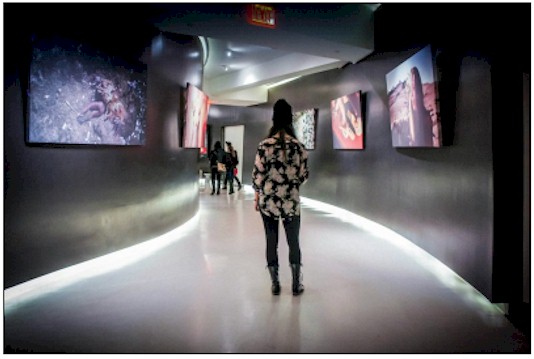 Please Login to read the full story, or you can Get Free 30-Days Hotel Business Review
The Hotel Business Review articles are free to read on a weekly basis, but you must purchase a subscription to access
our library archives. We have more than 5000 best practice articles on hotel management and operations, so our
knowledge bank is an excellent investment! Subscribe today and access the articles in our archives.