Hotel Spa: The Expanding Wellness Movement
By Ryan Crabbe Senior Director Global Spa Brands, Spa Operations Americas Hilton | July 20, 2014
Unless you've been hiding under a rock, you've probably heard a lot about the word "wellness" lately. As an increasingly informed public becomes aware of their own role in creating and sustaining a healthy lifestyle, changes are becoming apparent in all facets of life. After years of continued growth, Whole Foods Supermarket's sales have finally flattened; not because people don't want organic and sustainable options, in fact quite the opposite. The corner grocer is now stocking organic vegetables, locally farmed beef, and the ubiquitous kale, so Whole Foods is facing more competition. Sales of soda in the U.S. fell in 2013 to their lowest level in almost 20 years. Type in "wellness" in the ITunes App store, and you will have over 1500 choices. Hotels have to recognize that this is not a short-lived trend, it's a complete shift in mindset, and adapting to this new reality is imperative to stay relevant to today's traveler. Whether it's a few healthy items at the breakfast bar (rather than the sea of white often encountered) or the accessibility of bottled water, today's guests are looking for options that help them maintain their healthy lifestyle regimen while on the road. Since health-minded travelers tend to patronize the spa and fitness zones of the hotels they stay in, these are a good place to start when devising a wellness makeover.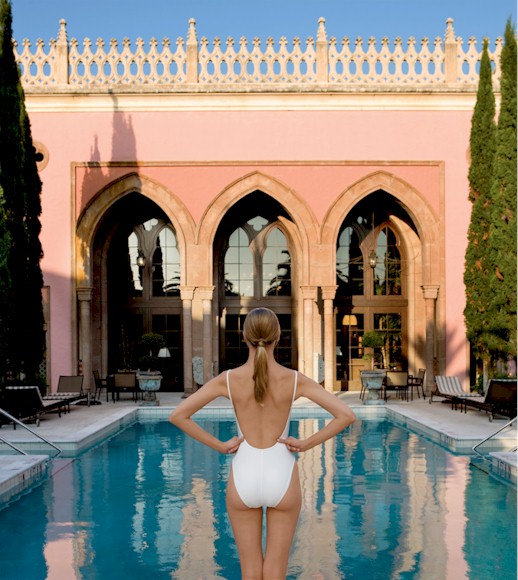 The desire by guests for wellness goes beyond their interest in properties that are "sustainably" operated or have a LEED certification. These guests are looking for personally impactful changes or amenities that enable them to enjoy a normal workout session, eat healthily, or get a good night's sleep.
This presents both an opportunity and a challenge for hospitality brands. While you may not go to the effort of creating an entirely new wellness brand from the ground up, what exactly can you do to signal to your health-oriented guests that your brand is the one that will meet their needs? In our internal research regarding the formulation of an approach to this important issue, we discovered that the process of integrating wellness experiences into a hotel experience defied simple solutions, and required a more rigorous top-down approach. Consider these important factors as you tell your own wellness story.
Your Brand Promise – This first and most important step involves revisiting your original brand pillars and making sure that any wellness initiatives you create fit snugly within your vision and mission statement. Which elements of a wellness approach make sense for you and your guest, and which don't? Wellness is a very broad term, and the extent to which you make changes should be determined by your brand identify and your guest desires. You don't necessarily need to renovate or recreate your entire spa or property. You can dip your toe into the wellness waters without major capital expenditures. But this is a forceful movement that is not going away; ignore it at your peril. To avoid miscues or dabbling, organizations need to come up with a top-down approach. At Hilton, we've already articulated a lengthy wellness strategy for the organization to follow going forward. If you cannot articulate an overarching wellness strategy, then forget about playing in wellness. If you are unsure what that looks like for your brand, consider pooling all available internal resources for some deep brain time, as well as reaching out to consultants who can offer a lot of insight and tie you into the big picture of wellness and its various applications.

Desired Outcome – What makes you feel that this is a path you need to pursue? The word "wellness" is getting a lot of press attention, and creating a few wellness initiatives in your spa or property can definitely grab recognition. But the lasting value of the press is difficult to quantify. Can you charge more for a "wellness" service in the spa, and will it improve your gross margin? If you can generate both press and profits, you're likely on the right track. While you may not have a logarithm for the result, an initiative that can deliver both is much more likely to be a good fit for your brand.
Please Login to read the full story, or you can Get Free 30-Days Hotel Business Review
The Hotel Business Review articles are free to read on a weekly basis, but you must purchase a subscription to access
our library archives. We have more than 5000 best practice articles on hotel management and operations, so our
knowledge bank is an excellent investment! Subscribe today and access the articles in our archives.