The Hotel Lobby: A Historical Overview
Part 1 of a 4-Part Series
By David Kasprak Principal, O'Kelly Kasprak | May 24, 2020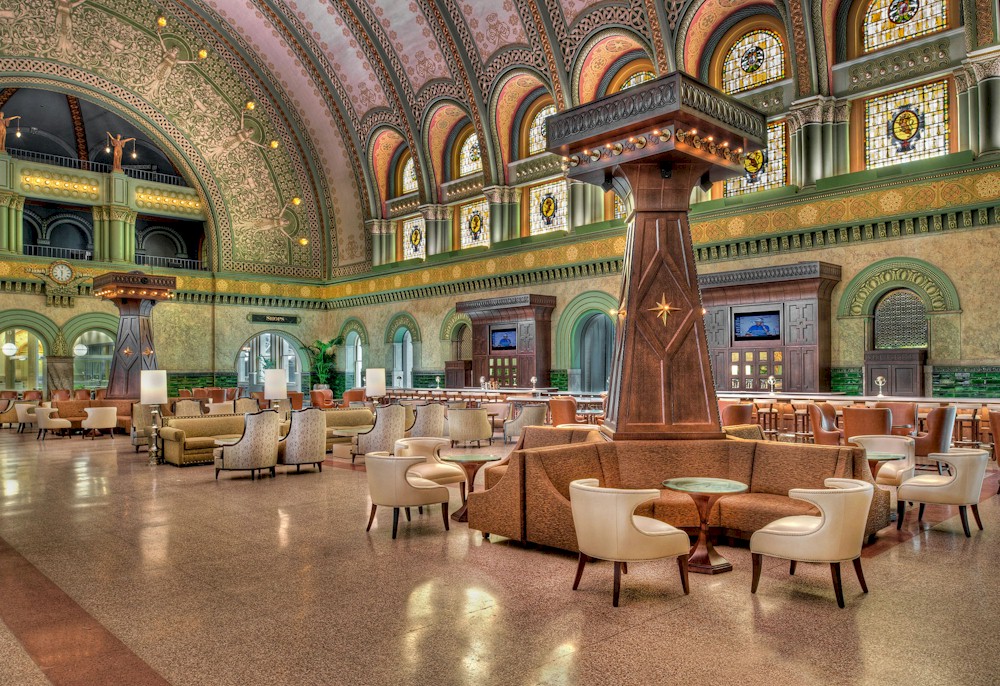 This article was co-authored by Belinda O'Kelly, Principal, O'Kelly Kasprak
As early as the Code of Hammurabi in 1800 BC, the concept of hospitality existed.  The ancient document refers to "tavern keeping" and gives us the first reference to what is now an annual $600 billion dollar lodging industry.  In city centers, the inns and taverns have given way to what we now know as the modern hotel.  At the nucleus of the hotel is the lobby, an element that has also continued to evolve in look and feel over time, but at its core still serves the same purpose as it did in ancient times: sustenance, socializing, and commerce.  What has changed are the details in how we do all three.
The concept of travel and needing a place to stay is ancient.  The Romans built complex transit systems with inns at regular intervals.  The middle ages brought religious inspired pilgrimages, often travelers lodged at monasteries.  In the fifteenth century, the European aristocrats started building fancy houses in urban areas to use while they were in town and started loaning them to others. 
The credit for the word "hotel" comes from the 18th century French nobility referring to such establishments.  The word hotel was used to distinguish such noble manors from the common inns.  This era is also when the hotel concept started to gain steam as a for-profit endeavor.  A few early hotels started to put down roots in the larger American cities – like New York's City Hotel in the 1790s. 
With the development of the railway system, we started to see the beginning of a budding tourism industry.  Hotels were often connected to train stations at the city centers.  In the mid-nineteenth century, Thomas Cook started the first travel agency in England, offering packages with accommodations and rail travel.  By the second half of the nineteenth century, the competition was a foot and we saw a great push for the best, most lavish, architecturally stunning hotels in the world.  Europe was first to establish these grand hotels, and America followed suit. 
Built in 1927, the Omni Parker House is a historic hotel in Boston, Massachusetts. The original Parker House Hotel opened on the site on October 8, 1855, making it the longest continuously operating hotel in the United States.