Pivoting your Social Media Strategy During Covid-19
By Stephanie Smith Founder & CEO, Cogwheel Marketing | February 14, 2021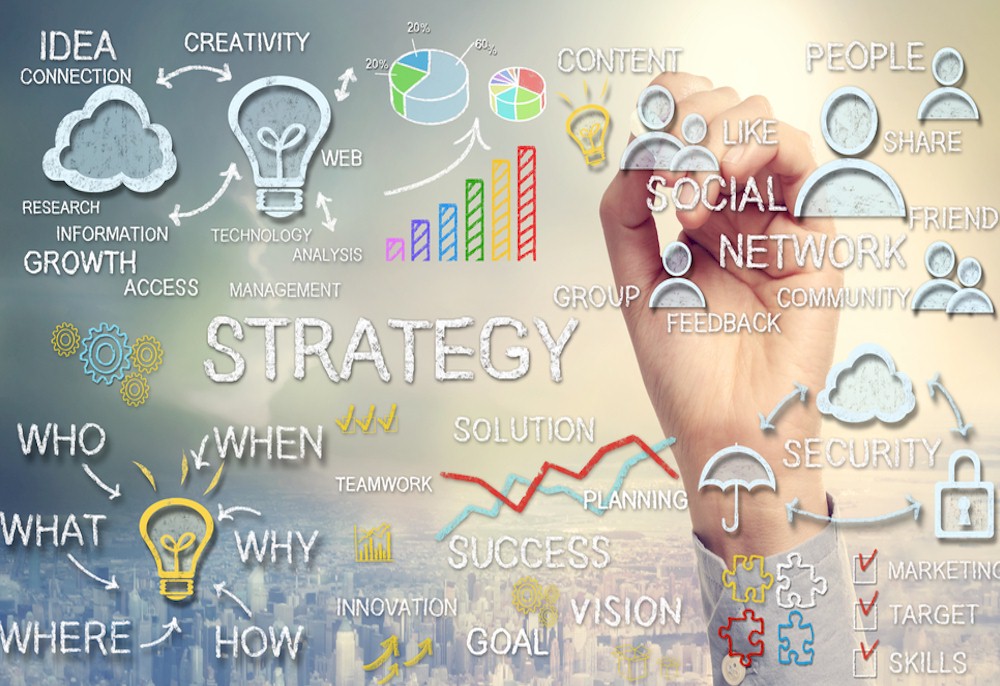 There are 3 marketing stages of Covid-19: Pause, Recovery and Growth. We have watched those phases shift back and forth with government and local restrictions. You need to have a plan for each phase, and be ready to pivot back and forth as needed.
As part of your digital marketing strategy, social media should be a key component. This is true of all types of hotels, no matter the market, location, brand or type of hotel.
If you wait until you are well into a phase to change your digital marketing and social media strategies, you are missing out on getting in front of potential travelers. Jump into a phase too early or with the wrong messaging, you run the risk of spending money needlessly, or worse, alienating your current followers or future guests.
Phase 1: Pause
During the Pause phase, your hotel is in a holding pattern. Government restrictions may be only allowing essential travelers. Local establishments, including restaurants, have strict policies on capacities and social distancing.
While you absolutely want higher occupancy at your hotel, the traveler sentiment may not be aligned with what they are hearing on the news.
Before diving into social media, do a quick analysis of your current circumstances. If you already have a decent follower base, you need messaging to engage with them. If your follower base is low, your strategy needs to include a growth plan.
Know your target audience. During the pandemic, competition has become much "flatter". That means, without the restaurant and array of amenities, full service hotels have been competing with select service hotels. But, do not lose sight of your target audience. Your hotel or brand is still more likely to appeal to families or couples, budget or luxury, short term or extended stay, etc.
Messaging in the Pause phase can be tricky. You want guests, but do not want to be overly promotional in your copy. Regularly communicate your cleanliness guidelines and safety protocols to make guests feel comfortable traveling. Additionally, communicate your cancellation policy so they feel comfortable completing the transaction. Remember to align with your target audience and appeal to them in your messaging.
Packages can be part of your messaging, but yelling discounts with short term availability will not sit well. Consider more experiential packages that give future guests more than a hotel room. This also helps in the "dream phase" which means while a traveler may not be planning to travel in the short term, they can give thought to future adventures. Dream planning may not make sense for all hotel types, so ensure you have a grasp on your target audience.
Lean into your community, in all phases. There are many tired hoteliers, but realize that your local restaurants, boutique shops and other small business owners are feeling the exact same thing. How can you help each other? There may be local, experiential packages that you can develop together. Share their posts on your social media and follow them for reciprocal updates. There are likely fundraisers or charity events that you can donate your time, if not your financial resources.
Other messaging components should include any "feel good" content. You want your hotel to be remembered for positive sentiments during the pandemic, not a last minute Valentine's Day offer. This could be new staff updates, a new baby in the "hotel family" or any stories that can tug on the heart strings.
Even in the pause phase, there might be segments that are still very active. Consider the wedding segment and recent engagements that have likely recently happened. Leverage the RFP tool in Facebook to get in front of those recently engaged in your target radius.
Goals of the Pause phase are engaging with your current followers in a heartfelt way and gaining new followers by focusing on community engagement. If posts to your current followers are not garnering traction or engagement, change messaging tactics.
Phase 2: Recovery
Before moving into the next phase, Recovery, on social media, look for data points that signal recovery in your given market. After your local restrictions have lifted, look to your local demand generators to see if they have reopened and increased capacities. Keep in mind, your demand generators most likely have changed under the current circumstances. Look at more leisure and outdoor activities that you did not previously consider to promote and partner.
Keep an eye on your flight patterns via your CVB. While an individual hotel may not be able to detect increases in market demand, an increase in airline flights is a good metric to determine recovery. Additionally, when you are ready to leverage paid advertising on social media, this will help determine which destinations to get in front of.
If flight schedules are not available, look at Google Trends (free) and see if "city + hotel" searches for your marketing are trending positively for a few weeks.
Paid social media advertising should be leveraged in the recovery phase. As demand generators open, align your targeted marketing with their followers. As the drive market for transient travelers is still likely an opportunity in your market, incorporate geographic parameters into your ad strategy. A small budget of $50-$100 per ad can go a long way in getting exposure for your hotel.
Your messaging should shift during recovery. For people that have familiarity with your hotel, leverage remarketing to increase the frequency of reminders of your property. While in the pause phase, any remarketing efforts should have communicated cleanliness and safety, the recovery phase can start pushing a bit more aggressively with packages and offers.
Continue to communicate cancellation policies, but incorporate hope of the future. Showcase that your staff is ready to welcome guests back with open arms. Lean into the community and share ideas on how to come together as a destination.
This phase is also key in sharing experiences from other travelers. If previous guests highlight their positive experiences on TripAdvisor or otherwise, be sure to share those reviews on social media.
There is still likely hesitation around travel, so tread lightly. If there are outdoor activities that can easily incorporate social distancing, promote those options to your current following and future guests.
Pro Tip: Leverage hashtags like a pro with sites like ingramer.com
KPIs (Key Performance Indicators) during the recovery phase are exposure via reach in addition to engagement. Focus on getting in front of those starting to travel again that may not have considered your hotel previously. Increase frequency to current followers via organic posts and remarketing.
Phase 3: Growth
Time to let loose! Release the funds, which hopefully you have been able to garner.
Now is the time to ensure your hotel is part of the consideration set for any incoming travelers. You need to ensure they are choosing you over the competition.
If there are signs of group returning, ensure you are sharing your social distanced capacity charts. Showcase any hybrid events you are doing and talk about the technology that supports events that are partial remote and partial in-person. Highlight your creative food and beverage events and how buffets operate differently.
To this point, most of the social media strategy falls into Facebook and Instagram. But, as group travel returns, LinkedIn is a heavily underutilized channel to get in front of planners. This may be the one channel it makes sense to share content from your personal profile.
Change the targeting parameters on your ads to include fly feeder cities instead of just drive market feeder cities.
As festivals and community events start to come back, ensure those are notated as part of your content calendar. Always tag the local businesses and/or event page to help the overall market exposure.
Reputation management is still a strong driver in guests choosing you over your competitors. Consider incorporating an incentive plan for your employees to ask for reviews. While some brands have been slack on maintaining reviews, this will not last. Ask for reviews when guests have a positive experience. Leverage QR codes across the hotel to ask for reviews on channels whose reputation may be poor.
Don't forget to differentiate your messaging between current followers (that know your hotel and brand) and new potential customers.
When setting goals at the growth stage, be sure to review what did and did not work during the first two phases. Next, ensure you are properly aligned with your sales and revenue management counterparts. They will be able to identify holistic gaps in performance and/or segments that are traveling that you may not be focused.
Conclusion
It goes without saying that social media is only one component of your total digital marketing strategy. But, among the other options, there is a both a free and cost effective paid component. The targeting parameters of the Facebook/Instagram combination is unparalleled as compared to that of Google or other paid channels.
Be quick and nimble. Have a plan that can be adapted as markets shift quickly. Maintain constant communication with your General Manager as well as Sales and Revenue Management teams. This will give you additional insights to understand shifts in market demand.
HotelExecutive retains the copyright to the articles published in the Hotel Business Review. Articles cannot be republished without prior written consent by HotelExecutive.