Telling Your Story Through Design
Inside Downtown Nashville's Holston House
By Shannon Foster General Manager, Holston House | November 2022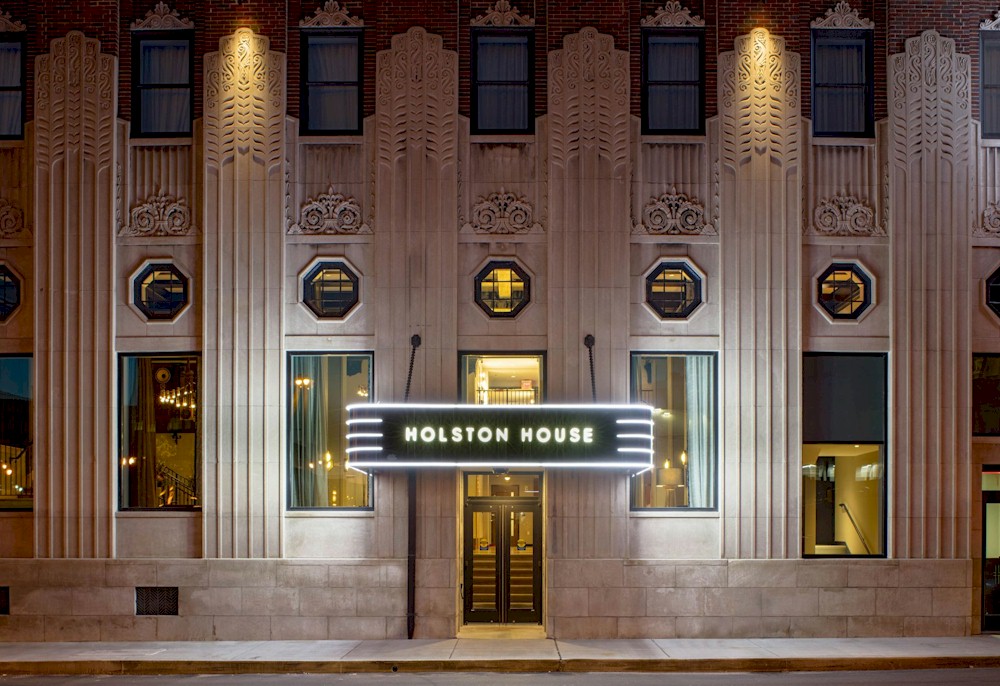 From ideation to design and implementation, developing consistent messaging and a cohesive look are paramount to a brand's success.
In the hotel sector, having a clear brand identity can greatly enhance the guest experience. It creates an opportunity to communicate your message to visitors in multiple ways: digitally during the research and booking phases, in person during their visit, and through memories lasting long beyond check out.
When Holston House sought to refine our messaging in 2021, we did so by weaving elements of our storied past throughout every aspect of the property.
Holston House, a luxury boutique hotel in Nashville, Tennessee, recently transformed into an up-tempo destination hotel with Art Deco roots in the heart of Music City. Built in the 1920s as the James Robertson Hotel, the property went through a myriad of changes throughout its robust history; each change inspired its own unique aspect of the newly refreshed brand story.
Opening on the heels of the Roaring Twenties, the property survived as a temporary lodging option during the Great Depression and World War II, by the 1950s it was renovated and relaunched as a leisure spot for locals. It then transformed into leased office spaces, becoming home to a variety of businesses: an illustrious ad agency, one of Nashville's first radio stations, one of the largest shoe conglomerates in the world (Genesco), and the very construction company that built The James Robertson.
Most recently, in December 2017, the property opened as the luxury boutique hotel, Holston House, welcoming travelers near and far to the heart of Nashville. The opening was no small feat, as developers carefully modernized the existing infrastructure – from plumbing and HVAC to all mechanical elements – while keeping the building's historic details intact. The final result was a luxury Art Deco hotel welcoming visitors to stay in one of the best locations in the city of Nashville.