Social Media is More Than a Corporate Hashtag
By Emily Venugopal Director of Hospitality, Relevance International | February 11, 2018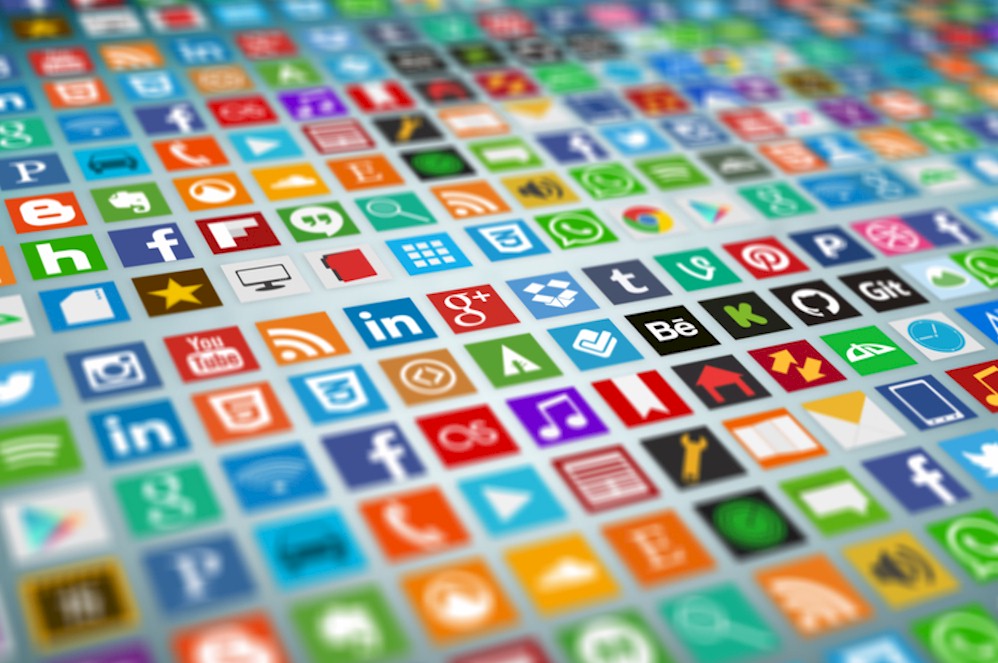 In this digital golden age of FOMO, it's often hard to keep your head above the live feed, posts, likes, retweets, stories, moments and more which reside in social-media-land. Similarly, social media sites have expanded significantly. Statista, recently revealed that 2 billion users used social networking sites and apps in 2015, and due to an increase in mobile devices, this number is forecast to hit 2.6 billion in 2018. Hotel operations are complex enough, without adding another layer to the proceedings, however the hotel industry has for the most part stepped up to the plate and embraced social media like no other, recognizing these platforms as a way to integrate the guest further into the hotel experience, connecting with them at a much deeper level than the traditional hotel brochure of way back when, could ever have hoped for.
The hotels and hotel brands that are at the top of their social-game have taken a broad look at how they can maximize guest engagement at every point of the guest experience. Firmdale Hotels, for example has pioneered social-media-worthy moments across each of their hotels. SBE Collection is another brand that does social extremely well and really uses its channels to promote a strong sense of place. From a cleverly curated art installation in the lobby, an immaculately presented in-room guest amenity, a personalized monogramed robe at the spa, an impressive artisanal gourmet cheese cart in the dining room or handmade cocktails at the Bar, worthy of the cover of Departures, a little effort on the part of the hotel goes a very long way in the world of social media and ultimately, in loyalty and guest retention.
Instagram has singlehandedly changed the way consumers look at the world and relate to the hotels, restaurants and hotel bars they frequent. Savvy hoteliers and designers can leverage this opportunity to ensure that its guests are given the tools they require to geotag, snap and post on social platforms, thereby building the buzz and spreading the word about offerings to their friends and followers in a genuine and authentic way. Some hoteliers are also finding reward in working with a stylist or designer who will procure and enhance elements of their hotels that could do with a touch of beautifying, in order to drive social posts and have those that pass through their lobbies instantly reaching for their smartphones. Today's guests genuinely look for what they can post in the venues they frequent, so why not embellish this at property level?
Who can forget that iconic nine-floor atrium visual at The Beekman in New York, widely covered on social media in its vintage state, long before the hotel actually officially re-opened, then subsequently on the social feeds of practically every person who passes through the hotel ever since. And then there are the iconic swimming pools of La Mamounia in Marrakech and The Marina Bay Sands Hotel in Singapore; as well as the rooftops at Moxy Times Square and Top of The Standard to name just a few, each of which are repeatedly snapped and shared across WeChat, WhatsApp, SnapChat, Instagram and beyond on an hourly basis, instantly recognizable to all. If your hotel doesn't have an obvious Instagrammable 'hero' location, perhaps an infinity pool or a jaw dropping sunset to flaunt, don't despair, there are other ways to be creative. Never underestimate the power of a FunBoy inflatable swan to create an Insta-moment in your hotel's swimming pool, for example, a vintage branded flower Tricycle or whimsical sculpture to draw attention and create a sense of place. Does your hotel have a strong vantage point that you can brand as a social hotspot for guests, perhaps?
Huge opportunities exist for hotels to be immediately insta-relevant through creative F&B programing. Chefs and Mixologists in-the-know constantly think about the social-media 'legs' of their dishes. Will the souffle garner mass-likes? Is the signature cocktail styled and presented to the guest providing a premium 'wow' factor? And then there's the subject of lighting, which any restaurateur will tell you is the secret to having a strong supply of beautiful culinary social posts rolling in. Unless of course the diner happens to be a prominent foodie Instagrammer, in which case its likely they'll have a light box tucked inside their handbag, of course, just in case. We're seeing the rise in restaurants ensuring that over dining table and bar lighting is just 'so', to encourage perfect Boomerangs, Hyperlapses and Vimeos every time. Similarly, a little theatrical detail goes a very long way, and hotel restaurants are continuing to see the benefits of a dramatic visual presentation such as an interactive S'mores station, a vintage breakfast pastries cart, a gourmet marshmallow pyramid, or a table side flambe preparation for diners. Put simply, the more unique and visual, the better.
Similarly, social media savvy hoteliers know that social media is a fabulous way to connect with the guest and often a little behind the scenes detective work via the guests' social channels can give the tools required to create a personalized experience during their stay. Want to understand what fully makes your guest tick or if they are celebrating a special occasion? Guest relations teams already know that a little investigative research in this area will give them the edge. Is the guest a fitness junkie who might appreciate an in-room workout kit being sent upstairs? Will they be impressed by a box of cupcakes from their favorite cupcake store with a handwritten note from the GM? Are they a self-professed shopper who might appreciate complimentary car service along with the latest hidden sample sale intel from Concierge? The possibilities are endless when handled in a sensitive way, and this is a great way to authentically engage with guests firsthand.
Please Login to read the full story, or you can Get Free 30-Days Hotel Business Review
The Hotel Business Review articles are free to read on a weekly basis, but you must purchase a subscription to access
our library archives. We have more than 5000 best practice articles on hotel management and operations, so our
knowledge bank is an excellent investment! Subscribe today and access the articles in our archives.