Local Sources, Captain Service: Maintaining Traditional Dining With an Ever-Changing Culinary Scene
By Dan Vargo Executive Chef, Hilton Sandestin Beach Golf Resort & Spa | July 29, 2018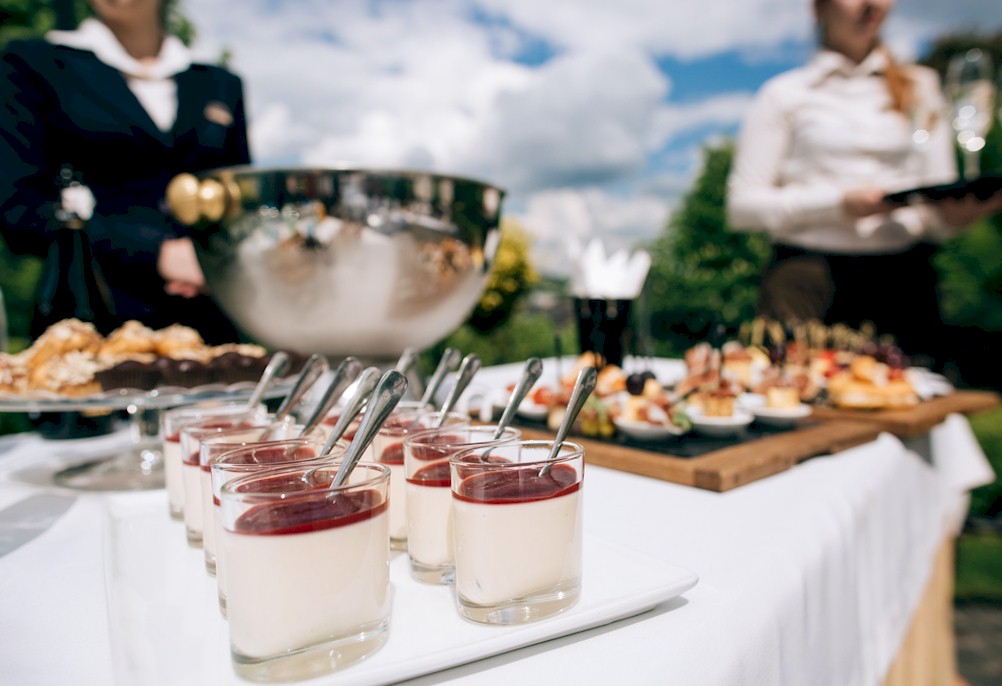 From a Four-Diamond fine-dining seafood and steakhouse, to a flip-flop-friendly beach bar, Hilton Sandestin Beach Golf Resort & Spa in South Walton, Florida offers plenty of palate-pleasing options to suit differing tastes and moods. As the executive chef of the resort's seven on-site restaurants, my distinctive role is to ensure we deliver an exceptional guest experience. One way I do that is by keeping up with the latest trends and techniques, so our guests are pleasantly and regularly surprised by our food and beverage offerings. No two menus on property are the same, and many items delivered daily and never frozen, ensuring the best quality and freshness possible.
Nowhere is this better demonstrated than Seagar's Prime Steaks & Seafood, the resort's award-winning AAA Four-Diamond restaurant, serving perfectly prepared USDA prime steaks and fresh succulent seafood. Renowned for its presentations, dramatic tableside preparations, open-theater kitchen, and 600-label wine list, Seagar's showcases original fresh seafood dishes and the finest aged Prime USDA steaks, with the Executive Chef hand-selecting only the best cuts from each loin. Well known for its exceptional cuts of meat, 100 percent of Seagar's beef is graded prime, the highest designation of the eight grades given to beef and other meats by the U.S. government.
The difference between a good dish and an outstanding dish often comes from a restaurant's investment in quality and local products. At Seagar's, we stress sourcing local and organic products. From the most basic ingredients to seasonal items, everything we use to prepare our menu items is fresh, with 99 percent coming from our own backyard.
At Seagar's we offer a more traditional dining experience, with many dishes prepared tableside with captain service. A trademark of fine-dining, tableside service adds flavor, freshness and flair to the overall dining experience. We have maintained many of our more popular tableside preparations, such as the Caesar Salad, Steak Diane, Bananas Foster, Cherries Jubilee, and Dover Sole, but we've had to adapt to the changing demands and expectations of younger guests who are looking for more than a food demonstration.
Many millennial diners are eager to know the story behind the food, giving us an opportunity to highlight our locally sourced items and share details such as the name of specific farms and where they are in relation to the resort. Happily, the "farm to table" movement has fueled a surge in small-production, locally-driven farms and a greater awareness among diners, which fortunately plays to our strengths. It has also increased the number of options available to restaurants, as more farmers branch out beyond the "organic" label into true traditional farming.
We've made some major changes to our menu at Seager's to appeal to the inquisitive and savvy millennial, showing dietary restrictions and highlighting locally sourced items. Our menus are designed with most major dietary restrictions in mind, even down to the Wine Merchant Jus that uses no thickening agent. It is a natural reduction, which takes longer to produce, but the result is a cleaner sauce that guests with corn, rice, soy, or gluten allergies can enjoy without concern.