What is Biophilia?
By Brian Murch Principal, DLR Group | November 17, 2019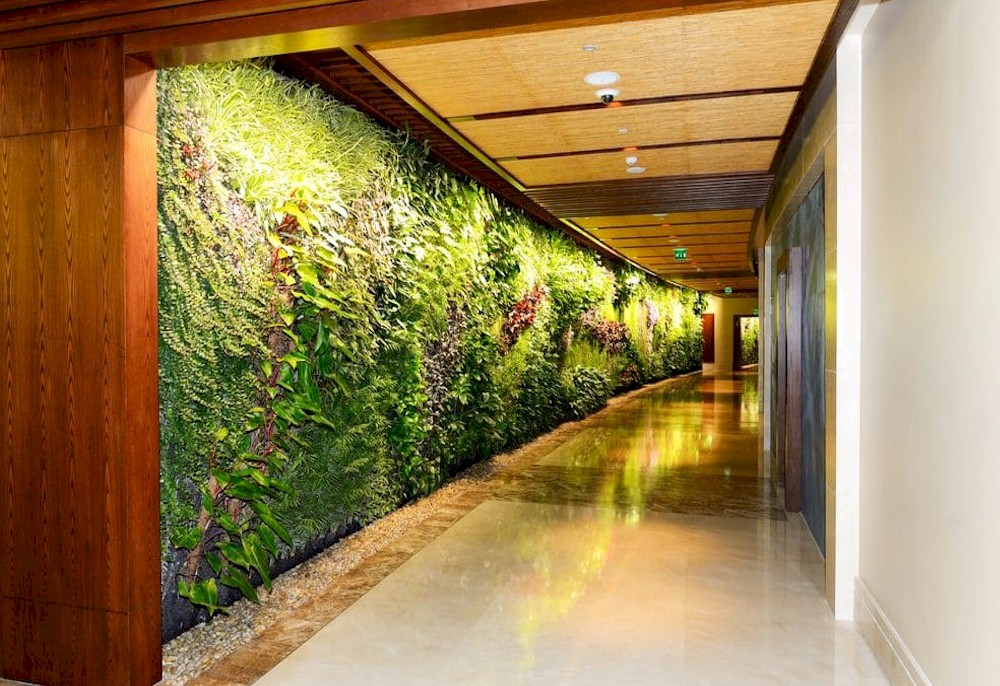 Biophilia is the theory that humans have an innate tendency to seek connections with nature and other forms of life. The direct translation from its Greek origin essentially translates to "the love of living things." Unlike phobias, which are the aversions and fears that people have of things in their environment, philias are the attractions and positive feelings that people have toward organisms, species, habitats, processes, and objects in their natural surroundings.
Simply stated, biophilia means layering nature into design to help improve humanistic connections and overall well-being within the built environment.
In hospitality design, these connections can occur both directly and indirectly – whether through something as simple as a room with a notable view, or the way natural daylight cascades across the lobby in the morning, or the composition of natural materials that enhance the finishes around the bar. These experiential moments provide another layer that helps expand on both the architectural and interior visual storytelling of a hotel's overarching concept and design narrative.
There have been numerous studies conducted on the positive impact of biophilic design, ranging from classroom spaces to the conference rooms. Resources like 14 Patterns of Biophilic Design and the Economics of Biophilia explore the financial and wellness benefits of incorporating natural systems into our built environment. Regardless of what type of space is being considered, the constant in the biophilia equation is a rigor to the organic design layer and its relationship to the overall design solution.
A simple excess of added plants or a fountain will not differentiate the design and will ultimately do little to build an emotional response that guests are seeking. Savvy millennial travelers (who make up a good majority of the target audience for today's hotels) crave unique hotel experiences and more from their stay than just a cool hotel bar or decent coffee in their rooms. This sense of discovery and curiosity in hospitality design has fueled the soft brand revolution and a loyalty to the brands that embrace the opportunity to give guests a more robust, authentically unique experience.
Nature-Inspired Design