Point Taken - Improving Guest Service Scores
By Bill Groves Hotel General Manager, Atrium Hospitality | April 19, 2020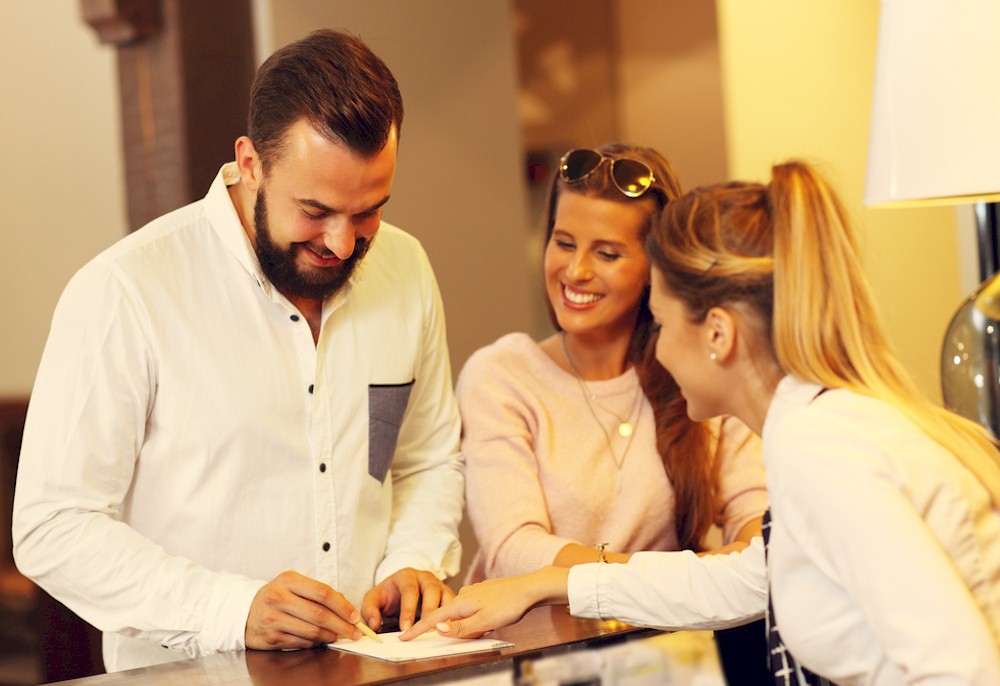 As we ponder improving hotel guest service scores, let's consider a few questions...  Am I well versed in today's diverse guests' wants and expectations? Do my actions inspire associates to initiate efforts that can improve guest service scores?Are team members trained and empowered to make timely, effective guest service decisions? Are they equipped with the resources and tools to conduct proactive hospitality?Am I encouraging teamwork and respect among hotel departments?
During my 30 years of experience in the service industry, I've had the opportunity to supervise nearly 1,000 associates and guide transformations in guest service. Today, I work for one of the largest hotel operators in the nation, Atrium Hospitality. We remain focused on guest service through industry-leading standards and processes.
To help our guests feel like our hotel is their home away from home, our associates are trained in the 10 universal standards, or the "Atrium Way." We use an engaging, memorable program to train associates to make guests feel welcome, even before they arrive. A major emphasis of the Atrium Way is displaying enthusiasm with guests and conducting proactive hospitality. As associates interact with guests, we encourage them to go beyond asking "how was your stay?" to instead "what can we do to make your stay exceptional?"
This actionable approach to guest service inspires associates to be more observant and take initiative. For example, at the Embassy Suites by Hilton Greenville Golf Resort & Conference Center in South Carolina, where I serve as GM, we had a large group visiting from Germany. One of our food & beverage associates temporarily modified our breakfast selection to include certain foods from Europe as a gesture to make our international visitors feel more at home. This group didn't have to make a special request. Instead, our perceptive associate implemented proactive hospitality, delivering on her training in the Atrium Way.
Empowering Hotel Talent
With hundreds of guests passing through our hotel each day, addressing the diverse needs of travelers in a timely manner is key to achieving improved guest scores. I recall assuming responsibilities as a property GM and our hotel associates' being apprehensive to make certain decisions related to guest service. Having only one primary resolution contact on property proved challenging. I worked to change our hotel's service culture mindset through sharing of ideas, training, and empowering associates to make situations right. Newly empowered associates grew to be confident in handling a range of guest matters, including problem-solving quickly at the time of guest interactions.