Nature AND Nurture in the Hotel Spa With These New Trends
By Lisa Starr Principal, Wynne Business | July 19, 2020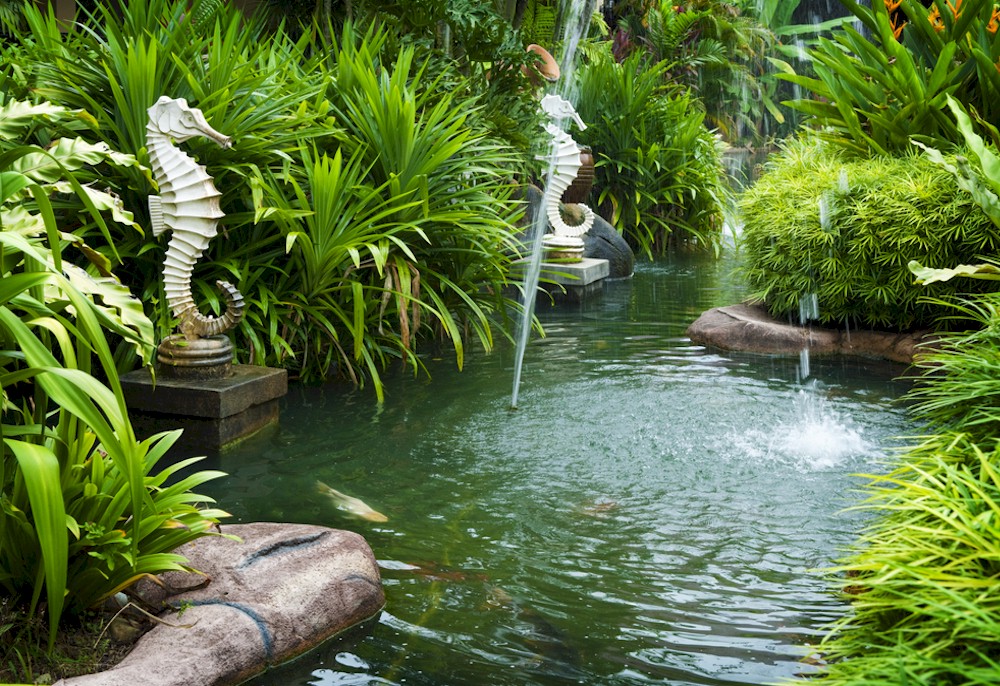 Several wellness trends identified by the Global Wellness Institute in the past few years have involved the out-of-doors, such as forest bathing, earthing, mushrooms, wellness architecture, and even the concept of medical professionals prescribing nature as a cure for a variety of conditions.
While in 1950, only 30% of the world's population lived in urban areas, by 2018 it was up to 55% and still increasing, resulting in the fact that nature is becoming an abstract concept for people as we spend increasing hours per day in urban homes, offices, cars, and in front of various screens.
This increasing disconnection from nature is spurring studies in the academic and medical communities which have definitive findings, corroborating something we already feel to be true - that the healing power of nature cannot be denied.
Being out of doors, feeling the breeze in our hair, the grass under our feet, the abundance of flora and fauna surrounding us, puts a smile on most people's faces, allergy sufferers aside. Peter James, Sc.D. at Harvard Medical School, opines that rather than thinking about nature access as a perk or occasional treat, people should consider these experiences as "a necessity that we need to maintain and sustain healthy lives." Fortunately, academics have been studying this topic and compiling compelling data.
This study from 2017 suggests links between a variety of health benefits, including reduced obesity and depression, better quality of sleep and increased social connectedness, and spending time in the out-of-doors. Best-selling author Dan Buettner studied global centenarians in his book The Blue Zones and found that among the reasons these people were living so long was that their healthy lifestyles included maintaining gardens year-round and by walking more and taking mechanized transport less. Clearly, lifestyles that incorporate elements of nature are healthier and happier.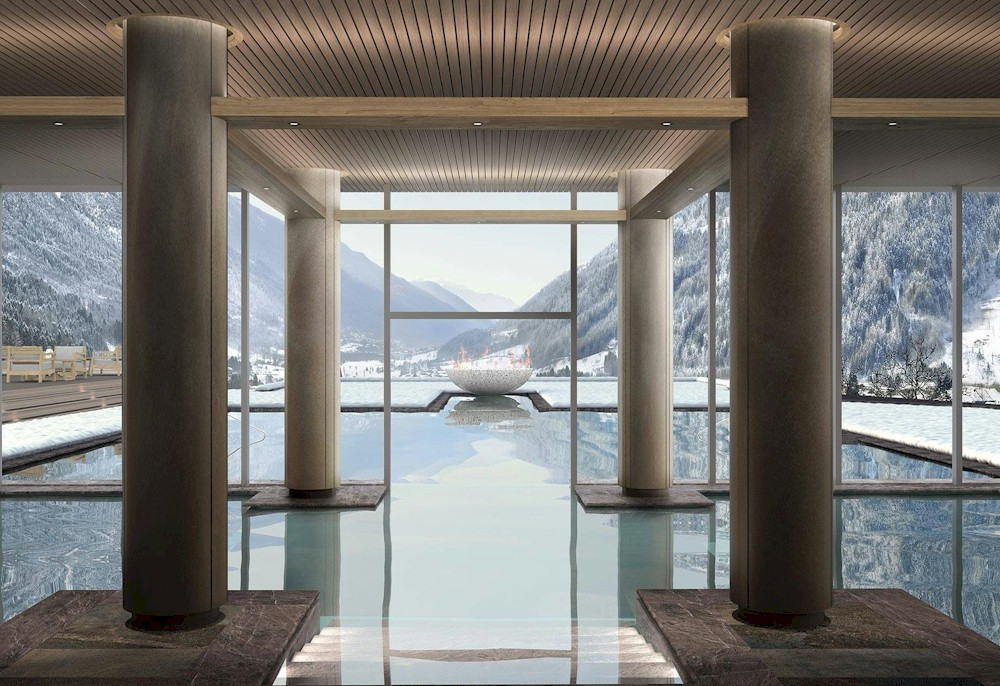 The luxurious 5-star Lefay Resort & SPA Dolomiti is located in the village of Pinzolo set against the scenic backdrop of the Dolomites World Heritage Site.
A premier example of this concept can be found at Lefay Resort & Spa Dolomiti, in Italy. The entire resort is built on the concept of bio-architecture, with design and materials in perfect harmony with the mountain setting, incorporating the outdoors throughout. Hydrothermal areas include an indoor/outdoor year-round pool, and an assortment of saunas, cold plunges, and relaxation areas, many of which incorporate trees, leaves and other outdoor elements in their design. The 50,000 square foot spa is situated on an upper floor with expansive vistas of the surrounding forests and mountains.
A specialty spa ritual called The Scents of the Forest combines the therapeutic properties of the forests' vegetation, minerals, mud and plants with Alpine lore for a unique and local treatment. Even the fitness center provides beautiful views and natural light for all aspects of exercise, including breathing, meditation and re-balancing classes. The resort also offers a salt grotto and salt-water pools evoking the connection to earth minerals. Wherever they are on the property, guests can easily feel at one with the natural surroundings.
Lefay's Architect Alberto Apostoli of Studio Apostoli comments that "Natural elements have to always be inserted in a genuine way and never decontextualized. Every single natural element used in the design of a spa has 3 meanings: 1) all building materials must have technical characteristics that match the quality of the project; 2) the elements must hold an intrinsic value linked to its emotional and sensorial characteristics; 3) it has a cultural and philosophical meaning in its specific variants or finishes. Nature is the inspiration of every spa project and requires absolute respect."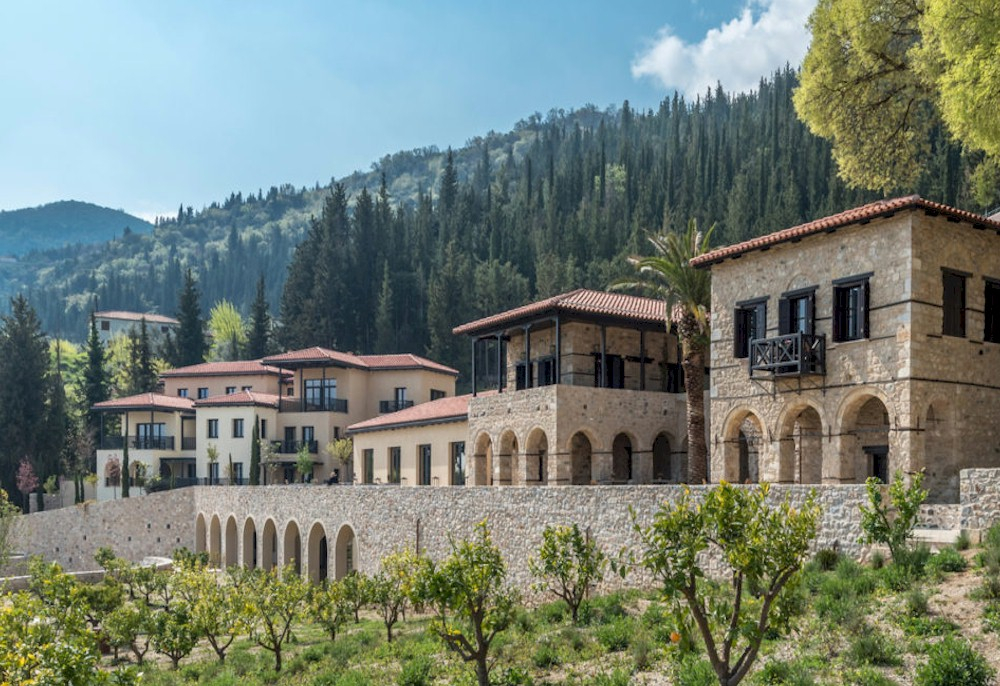 The Euphoria Retreat is a holistic well-being spa in the Greek Islands. Situated in the ancient town of Mystras, the spa retreat draws its philosophy from the five elements – water, wood, fire, earth and metal.
Another example of a destination created in perfect harmony with nature can be found at Euphoria Retreat in Greece. Set amongst mountains and forests, nature plays a leading role in restoring physical, emotional and spiritual balance for the guests, and "achieving a state of Euphoria is the ultimate goal of the transformational process, embracing the Ancient Hellenic concept of a blissful life," according to the website.
The four-level spa, built into the mountainside, features an indoor/outdoor pool and outdoor relaxation areas, but Euphoria really takes advantage of the nature connection with their retreats, which may include elements such as rock climbing, forest hiking, and cultural walking tours, creating immersive holistic well-being experiences, and making sure the guests experience the local nature.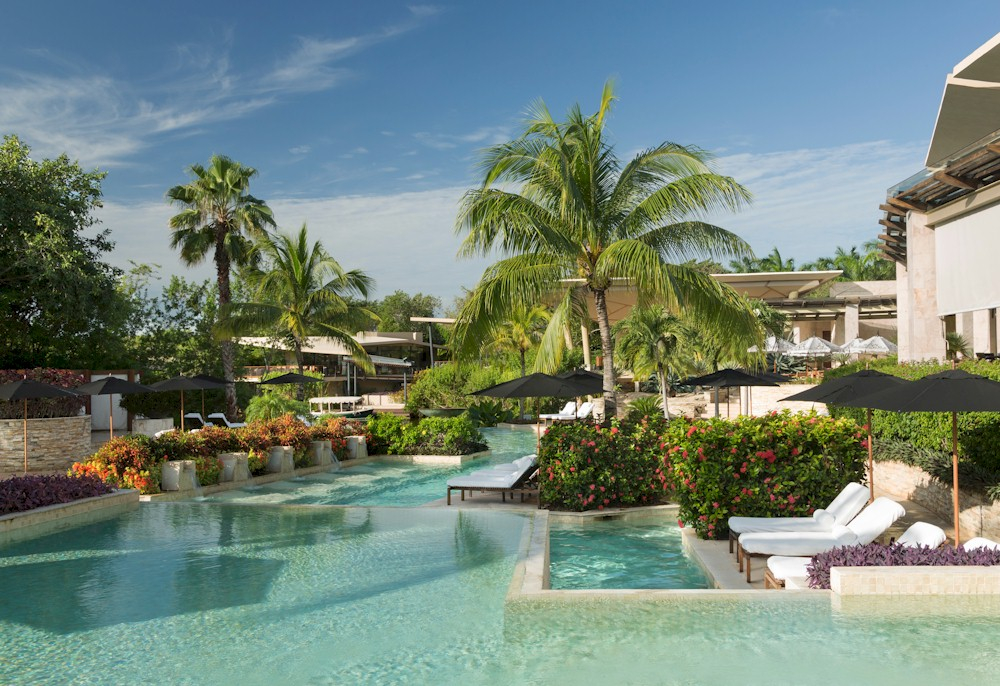 Guests are embedded in tropical gardens at the Rosewood Mayakoba, Riviera Maya

The ability for the spa to showcase nature while connecting to a local cultural heritage is exemplified at Rosewood Mayakoba, Riviera Maya, in their Kuxtal garden, which means "reborn" in the Mayan language. This sensorial space was created with many elements representing the Mayan culture and traditions, following the architectural principles of the Mayan pyramids by being perfectly aligned to the cardinal directions and having universal wisdom messages encrypted in its structure.
There are also 13 different types of plants growing in the garden that represent the 13 periods of the Mayan calendar. "The Garden was designed to provide experiences to awake our sense of awareness by establishing a connection with the plants and as the shamans, discover the intuitive connection we have with them and how each plant can benefit the 4 different levels of human development (physical, mind, emotion, spirit). Beyond this the garden is the heart of the Spa, with all of the treatments and rituals we offer," shares Emmanuel Arroyo, Regional Director of Wellness for the Americas.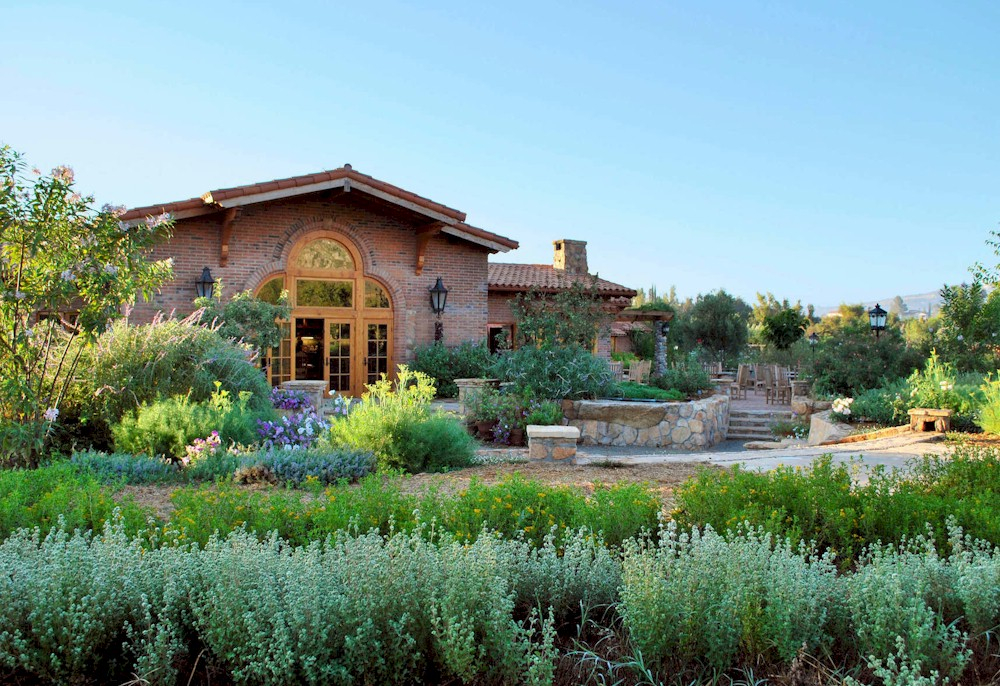 Rancho La Puerta Fitness Resort & Spa is set amidst 4,000 acres of mountains and meadows, and offers fabulous hikes, fitness, healing spa therapies, gourmet cooking classes, and yoga.

Long considered the godmother of spa in North America, Deborah Szekely's Rancho La Puerta Fitness Resort & Spa in Tecate, Mexico, is renowned for its beautiful gardens and setting on a 4,000 acre private nature preserve. Likely one of the first eco-resorts, the Ranch practices sustainable organic farming and gardening, using hand tools for maintenance and organic fertilizer from garden trimming and composting toilets. The spa uses the medicinal herbs and plants from the garden in their massages and body treatments, and guests can enjoy guided hikes and walking in the labyrinth, set in an ancient oak grove.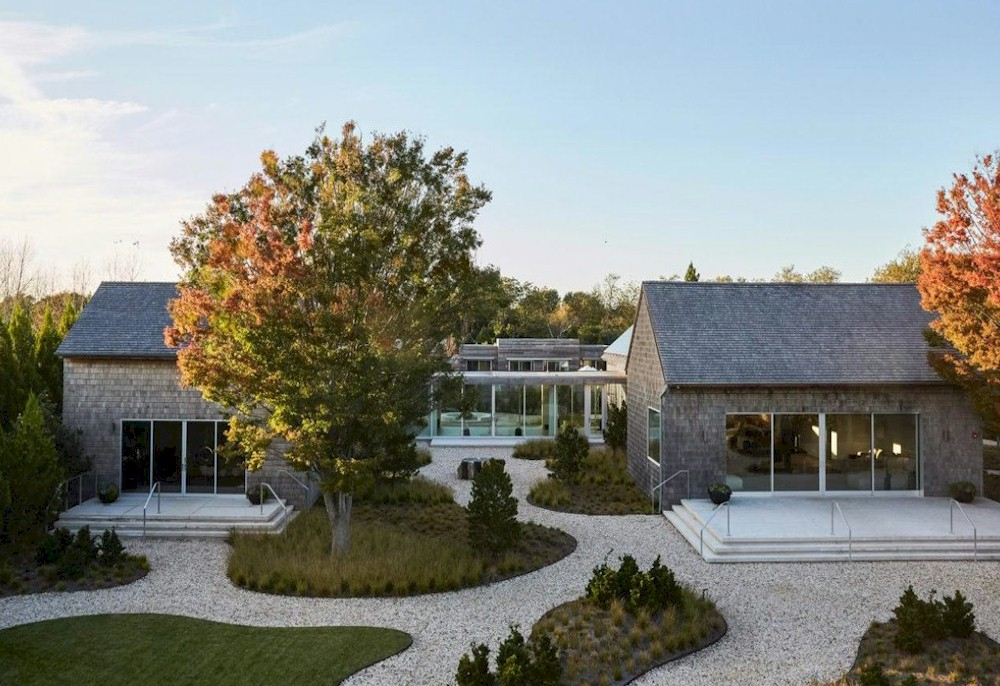 Shou Sugi Ban House, Long Island, NY

On Long Island, the Shou Sugi Ban House is a true integrative resort, billing itself as a well-being retreat offering spa, healing arts, nutrition, fitness and complete wellness experiences, along with overnight stays and retreats. All of their marketing materials highlight their connection to the elements and activities such as yoga, outdoor movement classes and walking meditation, all "grounded in the healing power of nature," an appealing antidote to urban living. Especially effective in the current times, the lure of a small retreat where spacing and solitude are provided will be at a premium.
Mexico-based designer Paulina Moran, who works in spas and hospitality, comments "We always try to incorporate natural elements in the spa environment, as it is essential to give the guest a complete and 'round' experience. We start with a visual effect creating harmony in color and materials and finish it with texture on the floors and the walls that transport the guest to the specific place where the Spa will locate. Chable Mar de Cortes is an excellent example of this; the walls will be in pressed sand of different colors, which gives a visual and tactile experience that evokes the movement of dunes in the desert."
These are all fine examples of the imaginative options you can employ in incorporating nature into your spa and wellness offerings, but what if your hotel spa doesn't offer access to the outside world? Or the outside world you can access is not appealing to your guests? You can still get creative with options that bring the outside into the spa.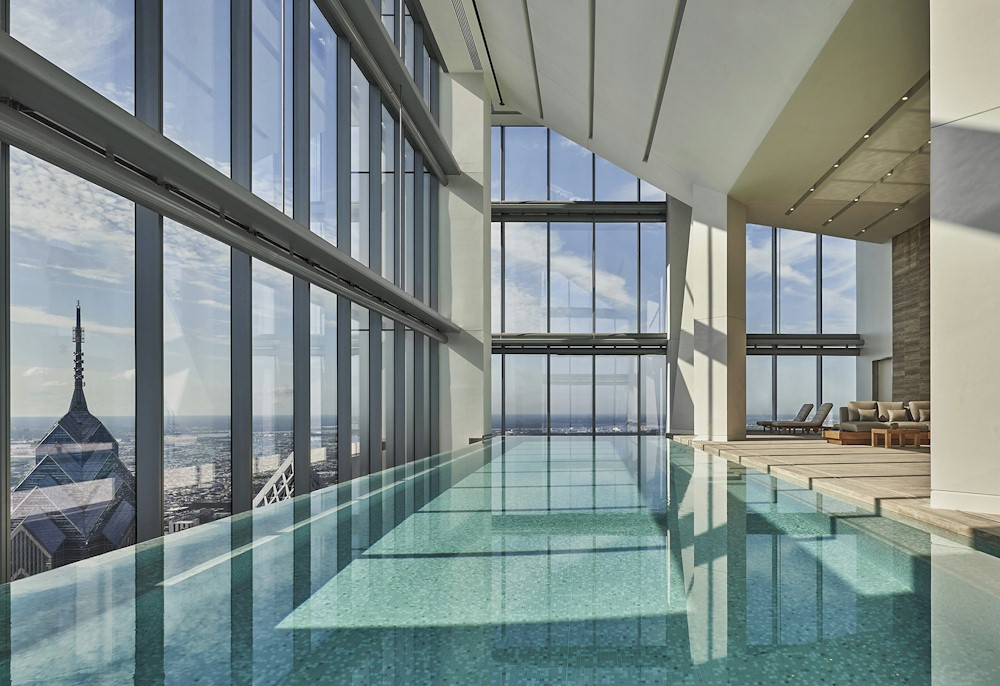 The Spa at the Four Seasons Hotel Philadelphia at Comcast Center

The Spa at the Four Seasons Hotel Philadelphia at Comcast Center incorporated crystals into the treatment room walls during the construction process as a way of bringing nature indoors. Each of the treatment rooms is embedded with a different type of stone such as amethyst, turquoise or kyanite, all of which are purported to ground and de-stress both the physical and emotional body. Crystals are also incorporated into specific treatments and guests are invited to choose one as a parting gift.
Spa Director Verena Lasvigne-Fox reports that "Our spa also incorporates the healing and meditative sounds of singing crystal bowls soothe you into a sanctuary that calms and balances the body and mind." Paired with the amazing views of the expansive sky from the 57th floor, one can indeed feel the effects of nature, even in an urban environment.
When it comes to bringing the outdoors in, the principles of biophilic design are ideal for spa environments. According to the International Living Future Institute, biophilic design is described at the practice of connecting people and nature within our build environments and communities. Interior Architect Rene Pier of Schienbein+Pier comments that "Even before the coronavirus outbreak, the focus on nature was one of high importance in our designs of SPA areas.
For those living in metropolis cities around the world, this experience of unspoiled nature becomes very important, and should be implemented everywhere it is possible, such as in CenterParcs where we cultivate real living plants in tropical temperatures under a glass roof. Or vertical gardens or facades can play the trick, when integrated in a curated SPA experience."
There is no doubt that now more than ever, guests will be seeking immersive environments for hospitality getaways, especially when it comes to spa and wellness areas. Whether as a buffer from air & noise pollution or providing an opportunity to be physically and socially active, there is no doubt that communing with nature offers wellness benefits that last far beyond the visit to the physical space.
Clients who have experienced a facility that delivers on the promise of reducing stress and providing a technology break are sure to return to continue their wellness journey.
HotelExecutive retains the copyright to the articles published in the Hotel Business Review. Articles cannot be republished without prior written consent by HotelExecutive.