The Anywhere Worker: The New Business Traveler?
By David Abraham CEO & Co-Founder, Outpost | January 24, 2021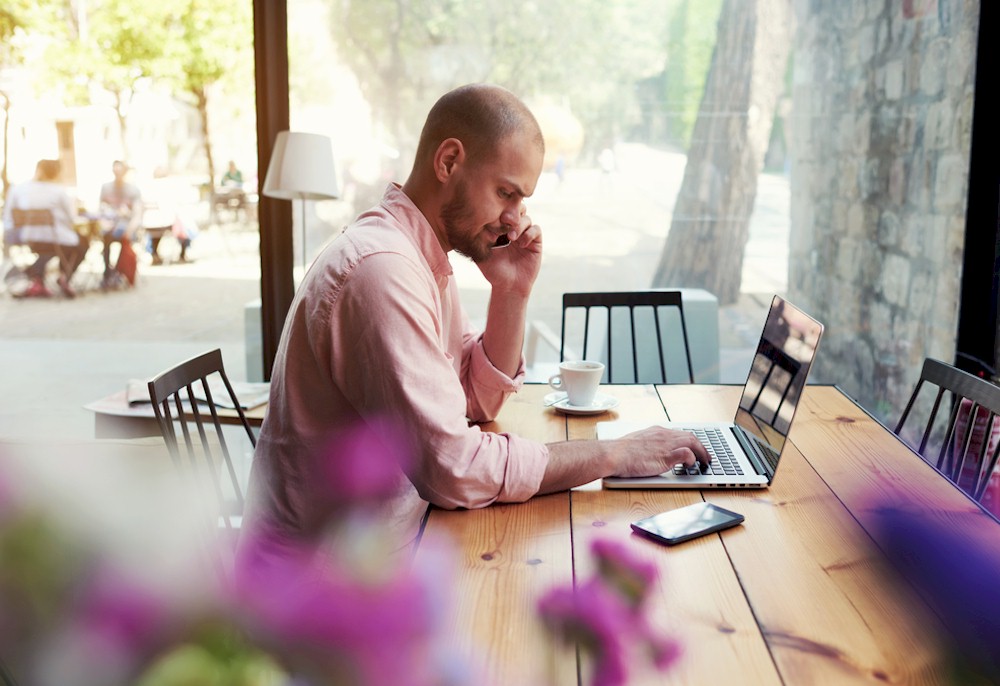 At the onset of the pandemic, companies announced remote working policies as an emergency policy to keep their businesses moving. Within months, companies from Facebook to Fujistu and Siemens made remote working policies permanent.
While the large-scale adoption of remote work was the pandemic, the policy shift is the continuation of a trend in the evolution of office space from physical spaces to networks. Consider it the outsourcing of the office.
The move is more than a physical shift of a desk from an office to a home. Something greater is at play. It's the awn of Anywhere Workers. Without the requirement to be at an office, untethered Anywhere Workers have ability to roam. And they become will one of the largest new markets for the hospitality industry.
Since the pandemic, companies are beginning to see the warehousing of workers in offices as a questionable expense. Companies like REI and Google have scuttled the building of offices in favor of a remote setup. What they realize, is that much of what their workers do could be done, at least part of the time, remotely. In fact, some companies never had offices at all. GitLab and Zapier passed on the needed expenses of an office an allowed people to work where they wanted. They also found out that remote workers were more productive--by 22%, according to Nicholas Bloom at Stanford University in 2015.
This realization may lead to the standardization of remote working policies, unleashing tens of millions of Anywhere Workers who may take trips for days, others for weeks or months or more.
Freedom to work wherever is an empowering experience. I know. I was one of these workers. When I traveled however, I never felt a hotel with its focus on the individual interactions with the property was the right spot for me to stay. I was isolated; interacting with people was a chore. I liked the freedom and flexibility to be anywhere I wanted to be, but ultimately such freedom comes at a cost, the connections with others. The life was full of experiences but lacking in fulfillment.
So five years ago my business partner and I opened Outpost; a place for people like myself-Anywhere Workers who wanted the support of others. We chose a destination that captured our lifestyle: Bali. Our concept was less hotel, more community space. Our intention was to fill the hospitality gap between hostel and hotel. We are a social community where people don't feel like they had to swipe right and connect in the virtual before they could connect in real life. We encouraged interaction so that people would feel unencumbered to open a conversation with someone based on the book that they were reading, or the project they were working on. In essence, we were rolling back the clock to a pre-mobile phone era at our destinations.
The reason was simple: we wanted our members to feel as they were part of a society not that they were leaving one. We facilitated interactions and experiences. Our set of Anywhere Workers, those 25-39 traveling for many months of the year, gave up the social connections they had for life on the road.
They were business travelers, but for them the travel was the business, and the journey was the experience. They also traveled to places not just because of what was there, but increasingly who was there. Who would, they meet, what would they learn?
Unlike pre-2020 business road warriors, Anywhere Workers chose the destination, rather than the destination choosing them. Don't consider these nomads bleisure travelers, those hanger-ons that explored Beijing' hutongs, or London's nightlife for an extra few days after the annual conference. For bleisure travelers, staying a few more days at their business hotel made sense. Combining business and leisure didn't need a new product. After all, bleisure travelers wanted to meet the city, not their neighbors. We found our niche with these travelers, grew with our members opening four destinations before the pandemic.
So as we open the door to a new era of Anywhere Workers, it's important for those seeking to serve them to understand their needs. Then the need to decide, does it make sense to go after this new age traveler, and if so what market segment of them. Because while most hotels are indeed equipped for working, they may not be equipped for the Anywhere Worker. Or their concept may be better equipped for families, older workers or younger workers.
Anywhere Workers are not monoliths in the hunt for bandwidth and desks. Each group of them, whether they are families, entrepreneurs, corporate warriors or life coaches have slightly different needs. It's a fact that countries are already realizing as they adjust their tourism policies.
They are targeting segments of the Anywhere Worker market. For example, Bermuda and Bahamas are going for the high end worker, while Estonia is going for a younger, entrepreneurial set. We're seeing the nomad visa as a key foundational signal for those countries seeking to attract this crowd.
While it seems like a no-brainer to go after this Anywhere Worker market. In Singapore, where I'm based, we've seen the industry trying to attract workers who've been tossed from their office by throwing desks in their lobbies. Marketing furniture and utilities is not a concept or a long-term strategy. And their nascent efforts will soon look as antiquated as boasting about hot water and AC.
So as you think through whether and how the Anywhere Worker fits in your product offering, here are five things to keep in mind.
1. Anywhere Workers Prefer Long Stays
Traveling and working don't mix. There's not enough time in a day to do one effectively. So what most Anywhere Workers learned, or will learn, is that spending three to four days in one location and then moving is unproductive. Over time, they will slow down. In our experience, one week is a short stay. Many want to spend weeks or even a month or two on a property. They want to soak in the space and meet the staff and others around them. So if you're targeting these workers, be prepared for longer pricing models more akin to extended stay offerings.
2. Pricing: Simple, Clear, Consistent
As Anywhere Workers move around, they are always seeking bargains. $10-20/night savings is a big deal when you're spending hundreds of nights on the road a year. And so is simplicity in pricing. Have a monthly price handy. Even a weekly price; the nightly rate makes them do calculations and they will increasingly feel they are not getting the best deal. This longer-term pricing need can make it very difficult to balance the long-term nature of Anywhere Workers and the higher ADRs from the short-term guests.
3. The Community
As most of Anywhere Workers are traveling, they want to interact, especially younger ones. If you're not setting up a communal space with a community leader, it may make sense to pass on the longer staying Anywhere Worker and focus on the short-staying, slightly older Anywhere Worker.
4. They Want Experiences
You don't travel to stay indoors. Anywhere Workers will want to know what activities are to do.. And if they are couples, the "trailing" spouse will be keen on finding activities in the day. Keep the activities front and center and double-down on what is offered around you. These experiences will also be far more than the regular kite-surfing and yoga. Deeper immersion into the culture or even the worklife of those around the property. Giveback opportunities such as teaching students or clean-up activities are appreciated. Your efforts on sustainability goals will not only be well appreciated, but you may find these guests interested in participating in them.
5. Some Have Families
There's a golden opportunity for a brand to focus on the family. Many of these families are the most indeed of a remote escape. Providing day care through a third party or in your own facility may be a key for this higher spending demographic. And if there is a school nearby, boast about it. Parents too need some time away from their home. And they will make up a meaningful part of these Anywhere Workers. And they will like stay in one location for far longer as the costs to move are far higher with kids.
Back in 2015, I never told people I was remote working in Bali. I hid my time zone by telling my colleagues from New York that we could arrange a call any morning when they asked me if we could meet. They had no idea that our 9 am phone call was at my 9pm. Those days of hiding the location where you work are gone with the pandemic. And with it, the creation of a new set of travelers and a new market opportunity.
HotelExecutive retains the copyright to the articles published in the Hotel Business Review. Articles cannot be republished without prior written consent by HotelExecutive.