The Benefits of Biomimicry in Hotel Design
By Scott Lee President & Principal, SB Architects | May 09, 2021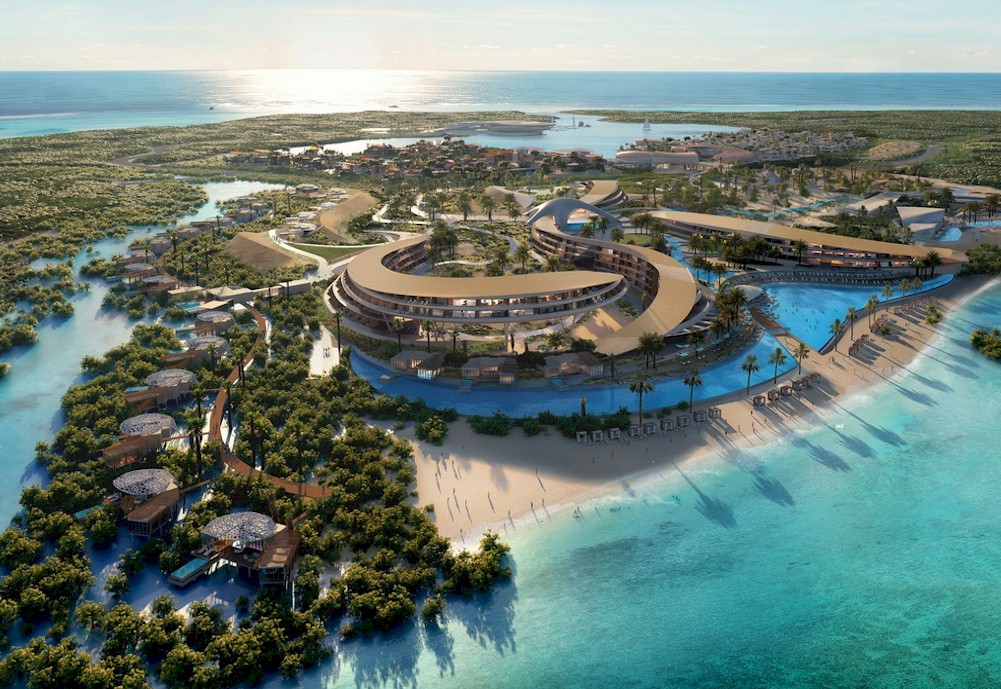 At SB Architects, we see value in reflecting nature's shapes and patterns in our designs, but we also ask ourselves how we might optimize our creations to be as locally attuned and responsive as nature is in its functions.
Our firm is inspired by the regional vernacular, local materials, and unique sense of place inherent in each property, but we are also increasingly interested in emulating nature and allowing its naturally occurring forms and functions to shape our design.
The goal is building with nature not against it, shifting the pendulum from an injudicious age to an era of deeper ecological awareness.
In the 1950s, the American engineer, biophysicist, and inventor Otto Schmitt developed the concept "biomimetics" to describe biologically inspired design and innovation inspired by earth's natural processes. Schmitt developed a physical device that mimicked the electrical action of a nerve. Other biomimicry examples include Leonardo Da Vinci's proposed designs of flying machines that mimic the bone structure of birds and bats, and the invention of Velcro by George de Mestral, who was inspired by burrs he found on himself and his dog.
Published in 1997, Janine Benyus' book, Biomimicry: Innovation Inspired by Nature popularized the term biomimicry and illustrated how science is studying nature's genius to solve the most challenging 21st-century problems, not just from the perspective of engineering new products, but also designing solutions across numerous fields to create a more balanced relationship with nature, restoring or renewing sources of energy and materials instead of degrading them.
Though biomimicry is a relatively new discipline, looking to the natural world for design inspiration is ancient. Various treelike patterns have been adopted in constructing architectural structures across different time periods. The ancient Egyptians emulated mountains and dunes to build their architecture. The taper you see in their walls is evidence of environmental mimicry, reflecting the most efficient and stable way to build upward.