A Guide to Incorporating Non-Alcoholic Spirits and Botanical Elixirs Into Your Beverage Program
By Kim Haasarud Consultant, Strategic Solution Partners | August 2021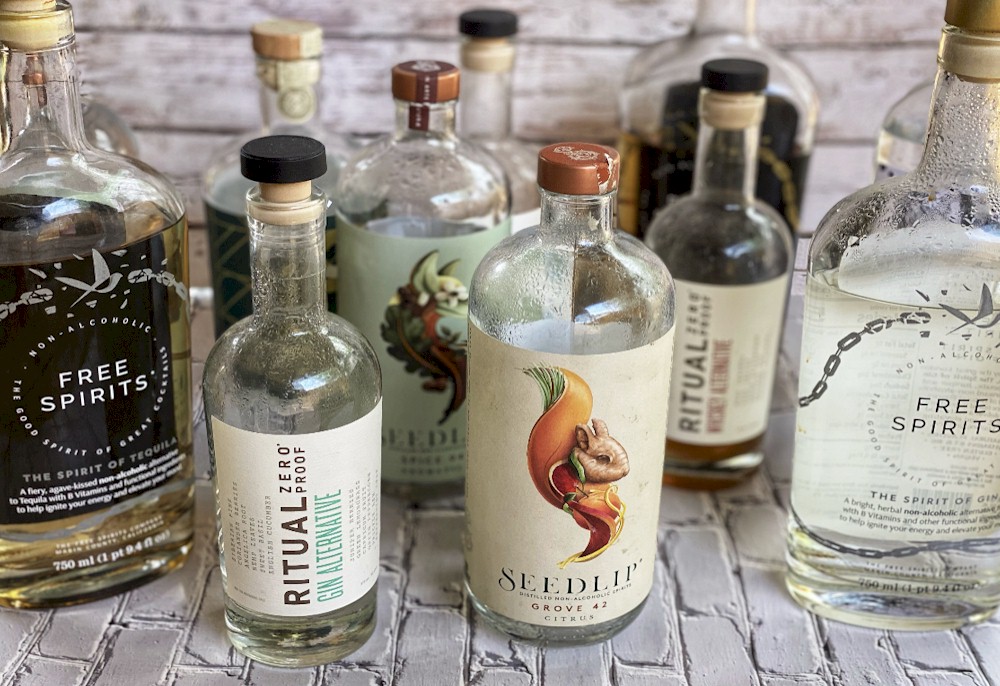 You never know what really is just a fad or what is signaling a change in the industry.  But the rise in non-alcoholic (NA) spirits available on the market and the buzz around them is taking on a whole new momentum. 
The increased visibility of NA beverages is being driven by the #SoberCurious (or "Mindful Drinking") movement, which has sparked many Facebook groups and demands for more zero-proof drinks.  This trend is all about a healthier drinking lifestyle, and it's not just focused on removing the alcohol. 
There are a number of healthy "elixirs,"  loaded with botanicals, that are intended to feel as celebratory as a cocktail while supplying a healthy dose of vitamins and mood enhancement, without the alcohol.
If you don't yet include NA Spirits, mocktails or healthier drinks in your beverage program, consider it.  Many non-drinkers are seeking the same kind of experience that mixologists and craft cocktail-slinging bartenders have provided for years but want to avoid the booze.  These non-drinkers, not-right-now-drinkers, or mindful-drinkers have expendable income and want an inclusive experience.
The non-alcoholic movement and the "healthy-drinking" movement are related and part of this larger trend, but they are not necessarily the same group of people.  In order to match your offering to your clientele, let's look at how they differ and when/why/how to incorporate each, based on your location and outlet.