Checking in to the New Hotel Experience
By Patricia Olinger Executive Director, Global Biorisk Advisory Council, a Division of ISSA  | March 2022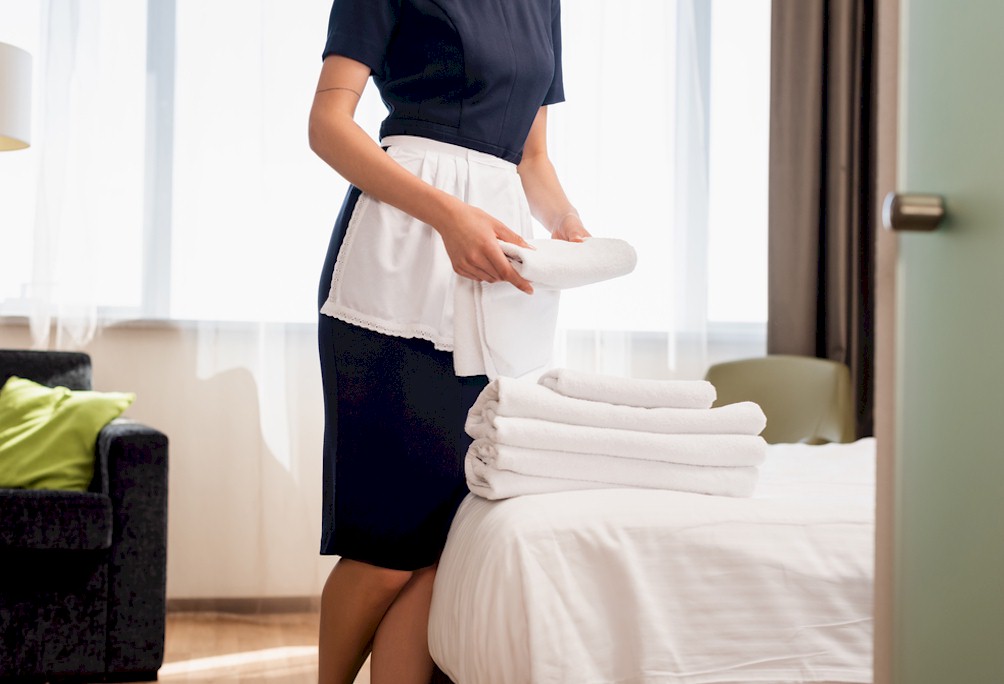 The COVID-19 pandemic has taken a toll on the global economy over the last two years, and the hospitality industry has been one of the hardest hit by the spread of the virus and the emergence of multiple variants.
Thankfully, a return to normal finally looks more realistic this year. The United Kingdom recently eliminated the need to show negative COVID-19 tests for vaccinated travelers arriving in England and the Omicron variant is causing fewer cases of severe illness.
In 2022, many travelers are hoping to make up for canceled and postponed trips from 2020 and 2021. With travel becoming less restricted, booking inquiries for flights and hotels are on the rise. In fact, according to the 2022 Travel Trends Report from Expedia, more than two-thirds of Americans (68%) are setting their sights on bigger trips for their next excursions. This could mean people are keen to visit international destinations, seek out exciting activities and places, or even spend more than they typically budget for vacations.
Many people are motivated to travel soon because a return to normal might just be temporary. If COVID-19 cases worsen again or another viral threat reaches pandemic proportions, people want to feel fulfilled that they made the most of their time through enriching travel experiences. 
This "Greatest of All Trips" or GOAT mindset that Expedia notes will dominate in 2022 means that the hospitality industry needs to be prepared to wow guests. Bringing back some of the amenities that were cut during the early days of the pandemic, combined with a layered approach to cleaning, disinfection, and infection prevention, will ensure that hotels can give guests an enjoyable, clean, and safe experience.