Laura Bajkowski to Receive 'Top 25' Honor at HSMAI Adrian Awards Gala
Winners Honored at Reception and On-stage February 1, 2010
. January 12, 2010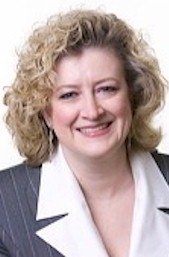 Ms. Bajkowski
NEW YORK, NY (January 12, 2010) - The Hospitality Sales & Marketing Association International (HSMAI) has selected Laura Bajkowski as one of the "Top 25 Most Extraordinary Minds in Sales and Marketing" for 2009. The seventh annual list recognizes the "best of the best" in the hospitality, travel and tourism industries, and the recipients will be honored during a private ceremony preceding the Adrian Awards Gala on Feb. 1, 2010, at the New York Marriott Marquis, and will be recognized on-stage at the Gala.
The 2009 "Top 25" recipients were judged by a panel of senior industry executives for their recent work based on the following criteria: creativity and innovation; cutting edge sales or marketing campaigns; triumph in challenging situations; and sales efforts that resulted in dramatic gains.
Laura Bajkowski, principal of consulting firm Bajkowski + Partners, is a results driven marketer with 25 years experience with global brands such as Celebrity Cruises, IHG, Forte Hotels, Hilton Hotels, Le Meridien, Choice Hotels, Best Western, Delta Airlines, Lufthansa, Walmart, and Saudi Airlines. Her career began with international communication agencies, McCann-Erickson, and JWT, before joining Choice Hotels International as Vice President, Advertising and Marketing Communications where she launched an innovative and integrated marketing communications strategy and award-winning campaign. Laura is also a member of the American Marketing Association, Advertising Women of NY, and HSMAI, and twice named one of the "100 Most Powerful Women in Travel" by Travel Agent Magazine.
"The Top 25 is a 'hot list' that celebrates the sales and marketing leaders and innovators of our industry," said Robert A. Gilbert, CHME, CHA, president and CEO of HSMAI. "The creative strategies, passionate dedication and sharp intelligence of these professionals have not only made a difference within their organizations but have also truly raised the bar for the hospitality industry as a whole."
"This honor is especially meaningful to me as I have been recognized by my peers as well as endorsed by HSMAI and I am exceedingly grateful for this acknowledgment", said Laura.
In addition to celebrating Laura's award-winning work, the Gala will recognize the top achievements in advertising, marketing and public relations in the hospitality, travel and tourism industries with the Adrian Award.
Tables and tickets for the HSMAI Adrian Awards Gala are on sale now. Tables of 10 can be reserved for $3,500 or $350 per ticket if purchased by Jan. 15, 2010; the price increases to $3,750 per table or $375 per ticket after Jan. 15. For more information on the HSMAI Adrian Awards, please contact Desiree LaFont at (703) 506-3297, email [email protected], visit www.adrianawards.com, or follow Adrian Awards news on Twitter at twitter.com/AdrianAwards.
HSMAI
HSMAI is an organization of sales and marketing professionals representing all segments of the hospitality industry. With a strong focus on education, HSMAI has become the industry champion in identifying and communicating trends in the hospitality industry, and bringing together customers and members at annual events, including HSMAI's Affordable Meetings(r). Founded in 1927, HSMAI is an individual membership organization comprising more than 7,000 members worldwide, with 40 chapters in the Americas Region. For more information on HSMAI, contact the Hospitality Sales & Marketing Association International, 1760 Old Meadow Road, Suite 500, McLean, Va. 22102; (703) 506-3280; fax (703) 506-3266, or visit the website at www.hsmai.org.
Bajkowski + Partners
Headquartered in New York City, Bajkowski + Partners is a specialized consulting firm providing global and regional clients with marketing management and agency search consulting services that deliver customized solutions to today's business challenges. Laura Bajkowski is managing principal of Bajkowski + Partners and can be reached at [email protected]. Or you can follow her at www.twitter.com/laura_bajkowski Bajkowski + Partners, 6 Varick Street, Suite 4A, New York, NY 10013; (212) 226-3919; www.bajkowski-partners.com
Contact:
Laura Bajkowski
212-226-3919
[email protected]