The Siren Song of Social Media: Promises and Pitfalls
By Paul Kesman Founder, PDK PR | February 21, 2021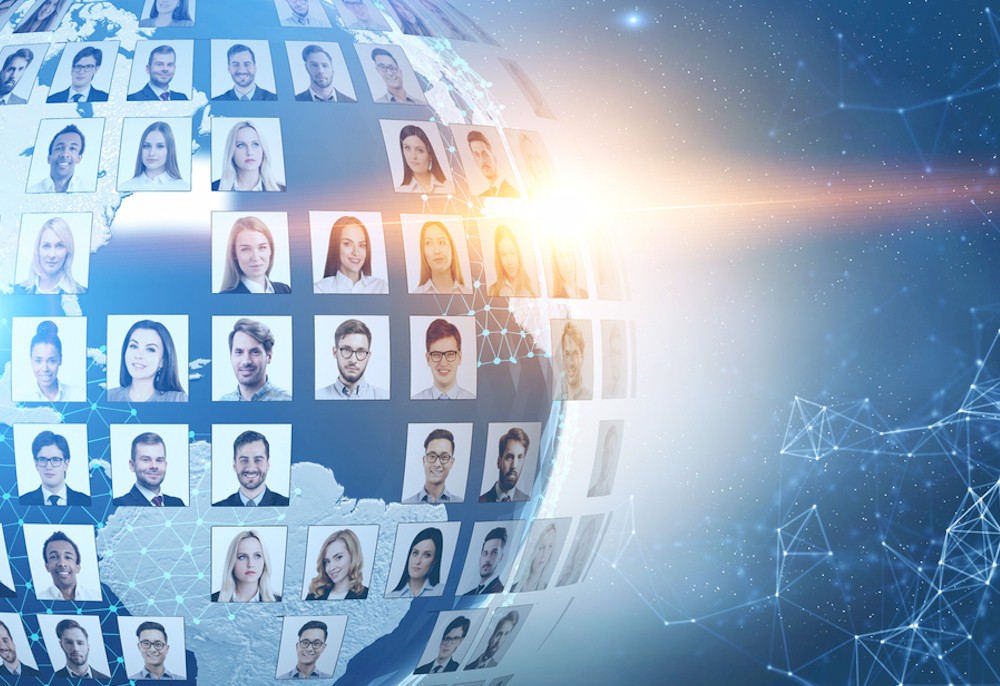 It's entertaining. Informative. Addictive.
Not to mention possessing the ability to harness some staggering numbers. Facebook has 2.7 billion monthly active users (MAUs). Twitter has 330 million MAUs. Even LinkedIn, designed for business professionals and with which many of us in hospitality participate, has 303 million MAUs, a whopping 40 percent of whom visit the site daily.
Social media is so prevalent in our daily lives that it has become difficult to imagine a time when it didn't exist. Staying in touch with friends and family. Great. An ad-hoc way of disseminating news that today's "official" newspapers and broadcast stations, i.e. gatekeepers of old, struggle to compete with. Useful. A sometimes-messy milieu in which opinions can turn on a dime, tempers flare at a moment's notice and whatever we post has the potential to be available for inspection forever, even when the web site where it appeared is no longer active. Proceed with caution.
Understandably, the hospitality industry is drawn to social media for its power to reach both general and select audiences in real time; perhaps, compelled to participate for even if we don't post about ourselves on social media, others certainly will - everything from formal hotel reviews on established web sites like Tripadvisor, Booking.com or Yelp to an individual Facebook page or Twitter outburst.
In this article, we review briefly by whence we came to social media, ways in which hospitality organizations can strategically participate in social media and discuss areas of concern when navigating that world of social media in our increasingly vociferous world.
Evolution of Social Media
They are still there if you look for them. We often find a physical bulletin board at the entryway to a local hardware store, grocery or library. There we might find notices for a bedroom set for sale, a pancake supper at a local group, or someone asking for help in finding a stray cat. It can be a fun read of the pulse of our immediate community.
But social media as we know it today was jump-started by advances in communications, first with a maturing online world and, then, the maturation of the devices we use to connect to the Internet, especially mobile devices like smart phones and tablets.
For many that online journey started with electronic bulletin boards like CompuServe and Prodigy, both prominent in the 1980s, accessed through dial-up modems. AOL soon joined the fray. DSL modems, T1 lines, fiber optic and Wi-Fi were to come later. Even with these early slow and relatively expensive tools, there was a compulsion to connect.
Next, came emails and Usenet groups, where text was king, soon followed by growing hordes of home computers and operating systems with graphical interfaces. Peppered with today's multimedia capabilities, we still can find forum driven offerings like Reddit and many a WordPress blog. That pioneering era was captured well in the 1998 romantic comedy You've Got Mail, starring Tom Hanks and Meg Ryan.
The first decade of the present century then witnessed the rollout of many of today's social media giants, including YouTube (2005), Facebook (2006), Twitter (2006) and Instagram (2010). The list keeps mushrooming, as tracking the new social media concepts has become almost a full-time job. TikTok anyone?
By way of summary, Matthew Jones in an article on History Cooperative notes: "social media is understood as the different forms of online communication used by people to create networks, communities, and collectives to share information, ideas, messages, and other content, such as videos." Jones also emphasizes the dependence of social media on user-generated content and alludes to the "gatekeeper" functioning of such sites. As we will soon discuss, ay, there's the rub. Or as someone might say in light of the world of influencers, monetizing of user contributions and the sine qua non of advertising, data tracking and the aforementioned gatekeepers, it quickly gets complicated.
What Can Hospitality Groups Make of Social Media?
As social media continues to evolve, we find its uses and influence growing as its social aspects are joined in by the commercial and governmental. This is one of the striking paradoxes of social media, as the serious and official, like pronouncements from official agencies at all levels of government, can be swirled in with the trivial or the misguided. The ease with which messages can be "presented" to the world and the sheer numbers that a single message can reach are tantalizing, as well as risky.
Thus, hospitality organizations must take an organized, disciplined approach to the informational and strategic use of social media. Regardless of medium, our goal is a targeted message to select audiences (guests, staff, industry partners, etc.) that is of interest and value, prompting a positive response. Communications 101.
The best approach is to start slow. Build a controlled, regularly monitored presence on one or two prominent social media platforms. Gauge the interest in your content and what type of response it receives. Further, consult with IT experts who understand the potential security issues with individual social media platforms, as well as one's own web site and e-newsletters.
Done well, many hospitality organizations find that social media is a great way to collaborate with industry partners, as well as charitable and community organizations. Here, social media campaigns can augment the corporate mission and other public relations and marketing efforts. Examples include concern for homelessness and hunger, veterans, or recycling and environmental stewardship.
Such collaborations are an excellent way to expand one's social media vocabulary and skills. If an intended partner in a media campaign suggests working together on a new to the organization social media platform, this provides a natural transition, especially as one is more likely to devote the necessary resources and attention to learning the ins and outs of that new platform.
Like, Comment and Subscribe
In addition to multichannel connection with guests, a large part of any hospitality organization's online activities will involve monitoring reviews of individual hotel properties and other comments about individual hotels, executive or staff, and the entity in general. Monitoring the Internet as a whole for "mentions" and responding to both positive and negative comments can be a time-consuming, expensive and, sometimes, technically difficult task.
These close cousins of social media platforms include all the hotel and travel booking sites like Tripadvisor, Expedia or Booking.com; more general web sites like Yelp; and job posting sites like Indeed, Glassdoor or others that allow reviews of employers.
This is a complex arena that includes not only having the resources to monitor all of these sites and respond in a positive manner to reviewer comments, but, also, be on the lookout for fake accounts, fake reviews and other ways that "bad actors" try to manipulate the content of social media sites. A similar caution applies to the voting for online Best Of or Most Popular contests, many of which feature hotels and related travel locations.
Cybersecurity, the authenticity of online social media content, and the role of gatekeepers in social media are important topics beyond the scope of this article. However, hospitality organizations should work with their in-house or consultant IT departments to review social media web sites for potential security breaches and rules about content ownership and its use by the host entity and yourself. They can also assess vulnerability to both technological and social engineering hacks.
The sum total of what we are talking about is reputation control. Watch out for disinformation campaigns and try to control the conversation as much as possible. Pick your battles, if you must. But watch out for social media maelstroms, where simple comments get amplified, twisted and spun back on the originator.
An interesting blog post by Social Report indicates the increasing difficulty of that task. One area highlighted was "The Rise of Dark Social," whereby it is difficult or impossible to track private social media channels such as emails and instant messaging, which account for a large percentage of shared virtual content. The article discusses countermeasures, including use of social media analytics tools to better understand traffic origins and conversions.
Where Do We Come From? What Are We? Where Are We Going?
Navigating the world of social media will likely only get more and more complex. It will help to get back to the basics of marketing and public relations. What are your key messages as an organization? What are the specific audiences you want to reach and what modes of communication (LinkedIn, podcast, trade journal article, direct email newsletter, old-fashioned printed brochure, etc.) will best reach and influence any given audience? What resources do you have available for these tasks and what is the true cost of each mode? And how will you measure your "impressions"?
Many traditional communications modes are still valuable, especially for business-to-business (B2B) marketing campaigns. For example, reporting and placement of press releases and similar content in the general media and industry trade publications carry with them third-person credibility and specificity. Self-published articles and other types of content, for the organization's web site or direct email to a select list of recipients offer the potential of better message control and security than on social media platforms.
Undoubtedly, the world of social media can be a fun adventure, especially with the ability to insert visual, audio and interactive content, and may positively stimulate activate your own staff and intended audiences. Just remember to assess the true costs-and potential risks-of each mode of communications and choose the right tool for the right job. Then, you will be on the path to being a great influencer.
HotelExecutive retains the copyright to the articles published in the Hotel Business Review. Articles cannot be republished without prior written consent by HotelExecutive.