How This Memphis Train Station Transformed Into An Iconic Design-Forward Hotel
By Troy Dixon General Manager, The Central Station | November 2022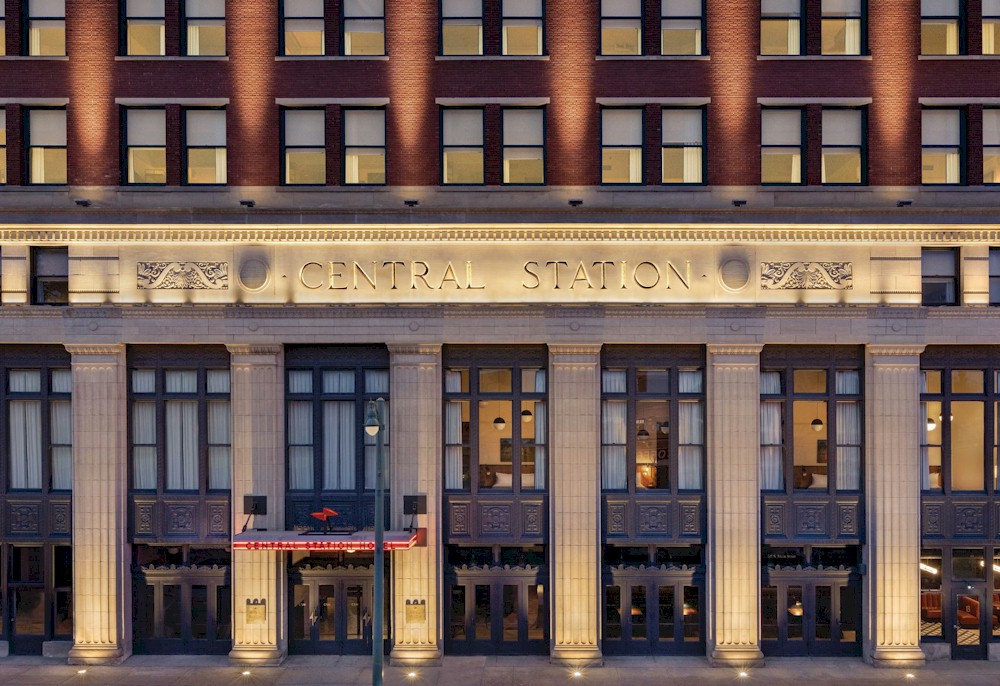 The Central Station has stood watch over South Main Street in downtown Memphis for more than 100 years, a direct reflection of the success, struggle, and spirit of the city that grew up around it.
It was built simply for arrivals and departures, but the life that churned through on its rails gave South Main a vitality that turned it into one of the most iconic and dynamic neighborhoods in the city.
Opened on October 4, 1914, on what was then the corner of Calhoun and Main, Memphis' Grand Central Station was built by the Illinois Central Railroad for $1.5 million dollars as their primary headquarters and station for all IC passenger lines. The building is of the Roman Doric type of architecture, the main motive consisting of a colonnade of Bedford stone three stories high, from the sidewalk to the first cornice, above which the office portion of the building, in brick walls with terracotta trimmings, continues an additional five stories.
When converting the historic train station to a luxury hotel, designers made sure to keep the original feel of the bustling station, especially in the lobby with neon signs pointing the way, metalwork accents, and a backlit library of vinyl records that recall the city's musical history. We are fortunate enough to have a unique property that cannot be replicated elsewhere. Guests visit our hotel to experience a rich history that can only be found within our walls. Today, Central Station Hotel lets you experience the liveliness of this town in ways unlike any other while remaining as an active train station, served daily by the cities of New Orleans and Chicago and the local Main Street trolley line.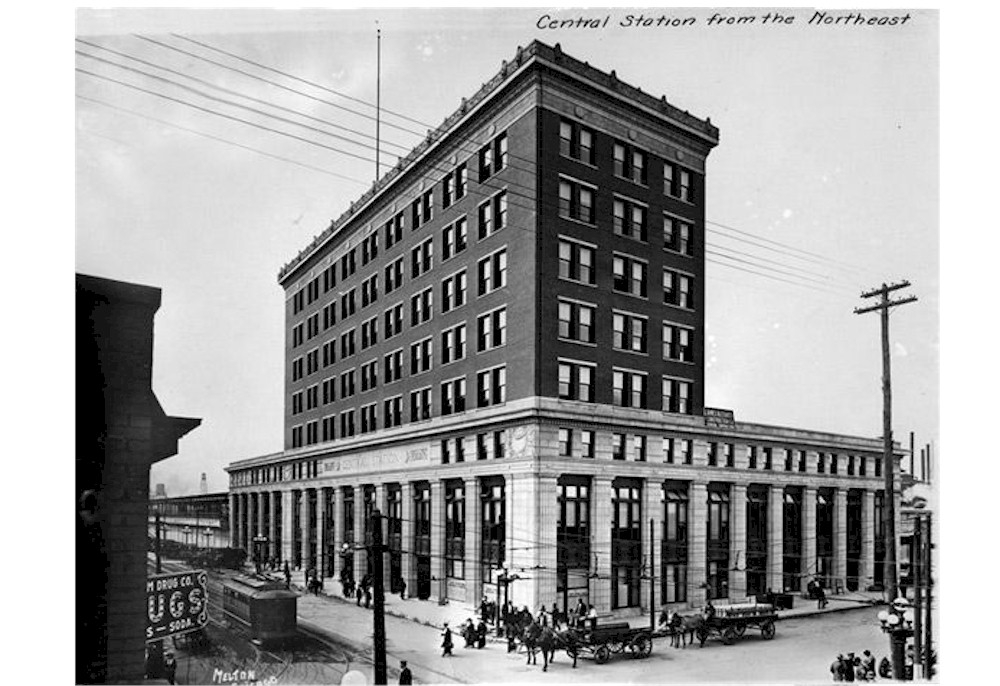 Central Station in 1914