Searching for the Unexpected in Hotel Design
By Monika Moser Chief Operating Officer, Campbell House | November 11, 2018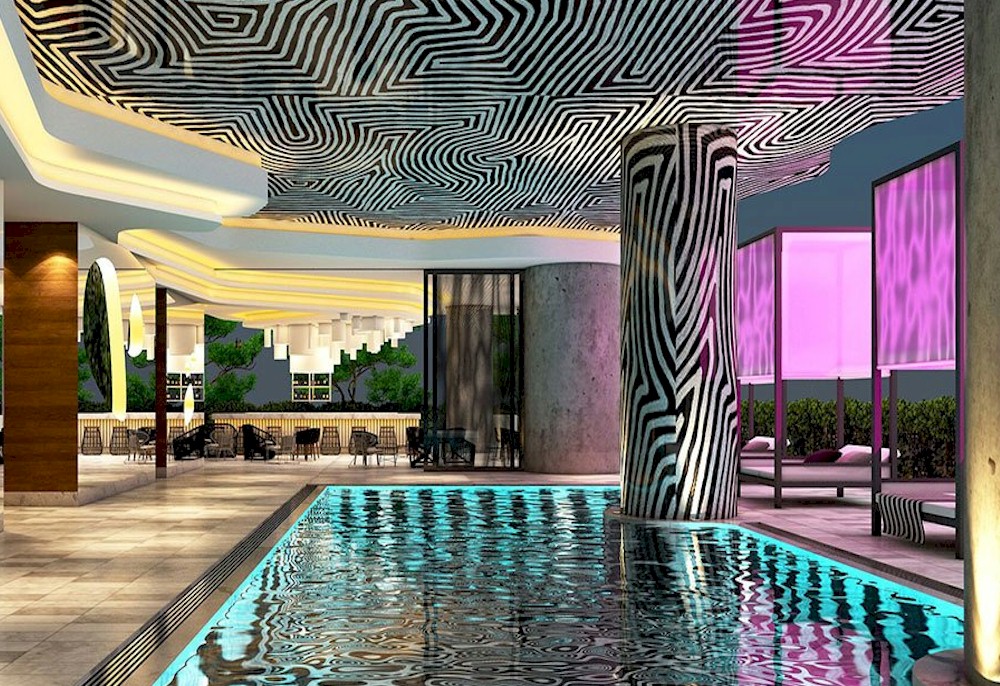 Designers and hotel developers are more and more confronted with the trend of creating unexpected experiences in their hotels. Hotels must offer features that are "Instagrammable" and tell an exciting story. When did the hotel industry change from a provider of places to sleep to a provider of social hubs?
As I started to work in the hotel business about 25 years ago, recognized top-quality hotels were mostly part of large hotel chains. These large companies duplicated their design to other properties around the world. They came along with a set of standards and procedures that seemed to reassure the hotel guests, who knew what to expect from the hotel brand, and gave a perfect training base for all employees, no matter which part of the world they are in.
Indeed, as a young intern at a Sheraton Hotel in Germany, I learned how to place a specific amount of shampoo and conditioner bottles in each bathroom. As a receptionist, I was trained on what to say at guest check-in for each possible situation, and as a waiter during restaurant service I knew exactly which snacks to serve to accompany each alcoholic drink. 
Our clients were reassured by the American background of the large global company. They could expect the room to be arranged in a consistent, specific way and with a defined range of amenities. As a matter of fact, the in-room amenities and the hotel outlets and services were to be the exact same in that hotel in every location around the world. American standardized buffet breakfasts imposed the same recipe of scrambled eggs to clients in Asia or South America, regardless of the local taste. And international travelers were confident that they could expect to have the same standards and procedures they were accustomed to in any hotel of the group around the world.
When I started to work in the hotel business, traveling for your company to foreign countries was still combined with leaving the comfort zone. Activities and habits followed a routine and therefore the familiar structure of the hotel gave business travelers a feeling of happiness and security.
The hotel world was maybe easier then, when hotels used these standards of high quality, such as color TV, English-speaking news and HBO channels as their marketing tools. To satisfy guests (and squelch complaints) hotels would usually offer the standard buffet breakfast or a complimentary upgrade to the next room category and be certain that the client was reassured.