Sustainability: Employee Risk in the Environmentally Aware Age
By Daniel Link Assistant Vice President of Analytics, Gallagher Bassett | March 10, 2019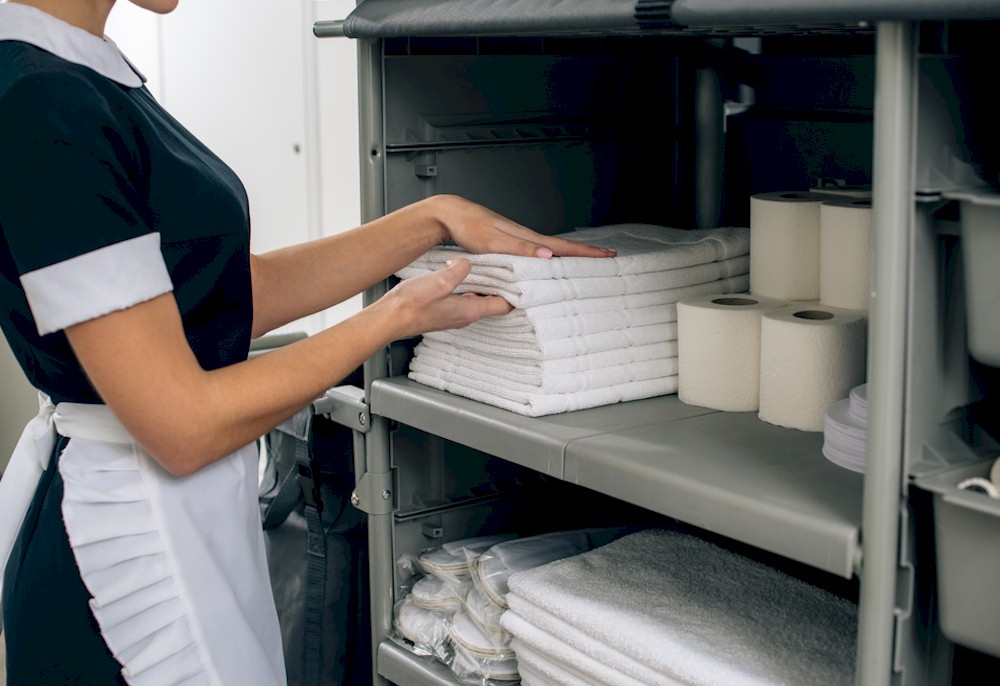 The last time I traveled for work, I found the tag on my bed indicating the hotel participated in a sustainability "green" program. By hanging the tag on my door, I could forgo daily room cleaning for the duration of my two-night stay. In exchange I'd earn loyalty points or a discounted meal on the property. I hung the tag on my door. The next morning, I made my bed and started my day.
Why wouldn't I do it? I am being a good environmental steward and enjoying biscotti in the process. Hotel guests see "green room" programs as a good way to support sustainability initiatives as they travel for both business and pleasure. But after check-out, how are the housekeepers and other hotel employees affected?
"Green" Programs
Starting in October 2018, nearly 8,000 workers of a large international organization picketed in multiple U.S. cities, seeking several demands, including improved safety in the workplace. After almost two months of picket lines, striking hotel workers concluded their walk out, following a deal struck in San Francisco.
According to The New York Times article explaining the conditions surrounding the strike, workers alleged that the hotels' "green" program, which asks guests to forgo daily housekeeping for environmental reasons, is a good cause. However, it can result in tight turnarounds for deep-cleaning rooms depending on when guests check out. On Dec. 5, 2018, when the strike concluded, the publicized terms said housekeepers will receive a reduced workload that increases over the life of their contract, especially if they have a number of rooms that don't receive daily cleaning as part of the "green" program.
A more demanding work environment with a "green" program needs to consider the shifting job market. In review of exposure data, a tighter labor market (with low unemployment, high consolidation and aging workforce) increases instances where hotel executives could have a staff with a large population of older, less tenured workers. These employees have to work harder to clean a room that has been maintained by a guest for several days, but in the same amount of time as a room that was maintained daily.
Please Login to read the full story, or you can Get Free 30-Days Hotel Business Review
The Hotel Business Review articles are free to read on a weekly basis, but you must purchase a subscription to access
our library archives. We have more than 5000 best practice articles on hotel management and operations, so our
knowledge bank is an excellent investment! Subscribe today and access the articles in our archives.