Carbon-Neutral Travel: How Tourists Can Lower Their Carbon Footprint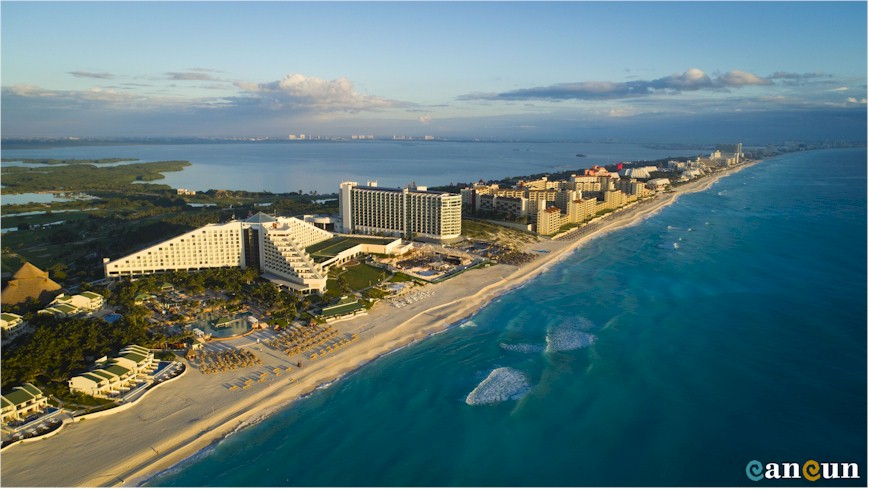 One of humanity's great challenges is its own survival; although the issue of personal health impact has become more urgent and present recently, even before COVID-19 a wave of unfortunate situations and events have increasingly made us aware of the impact of our activities on the planet, and specifically of our contribution to climate change.
Travel, and Change the World?
To this point, there is undoubtedly a before and after Greta Thunberg, the Swedish activist who has newly proposed (arguably to greater effect than Al Gore in his 2006 documentary, An Inconvenient Truth) the necessity for each country to take concrete action at the national and private levels to meet international commitments to mitigation of and adaptation to climate change. What's special about Greta, apart from her age and her resistance to older decision makers, is that she represents a new generation of young individuals that are increasingly concerned about environmental and social issues, and who will be the leaders but also the consumers of tomorrow.
What is Tourism's Impact on Climate Change?
The tourism industry, which for many years was known as "the industry without chimneys," is not exempt to impact on the environment; a 2018 study by the publication Nature Climate Change estimates that our sector is responsible for eight percent of total greenhouse gas emissions globally, which is more than emitted by India, the third most polluting country on the planet.
While the majority of greenhouse gas emissions in the tourism sector derive from transport (especially air), hotels contribute 20 percent of the total emissions created from tourism, according to the World Tourism Organization. Combustion caused by heating or cooling, food production, electricity consumption, travel by company executives or transport of hotel staff and tourists (when included as part of hotel service) are contributing factors to these emissions, which are also known as a carbon footprint.
At the global level, official regulations around the production of greenhouse gas emissions are becoming more stringent, forcing companies to work on reducing greenhouse gases and to develop other strategies to comply with national and/or local regulations. Even in countries where regulation is less stringent, hotel companies have partnered with community organizations or consulting firms to understand their own environmental impact and work to reduce it, which in addition to incorporating compliance and efficiency, therefore results in an improvement in the total performance of the business.
Companies without Impact?
Many companies in the travel & tourism sector have branded themselves as "carbon neutral" or "zero emissions," some leaders in the space have even gone so far to tout themselves as "carbon positive."
How is that possible if, even through maximum efficiency and investment in state-of-the-art technologies to lower greenhouse gas production, there are some emissions that cannot be avoided? The answer lies in a concept developed in the last few years called climate neutrality. In this process, companies are able to measure carbon emissions from their operations (usually through internationally tested methodologies aligned to a United Nations protocol known as the GHG Protocol), know their climate impact, and from there develop a plan consisting of a two-stage process:
Reduction of greenhouse gas emissions, through improvement in their processes; preventative maintenance; efficiency in operations; changing equipment; commitment to renewable energy; and involving employees and guests on environmental education, among other topics that the "green team" or "sustainability committee" of a hotel decides.

Once actions to reduce and analyze the potential for emission reduction are implemented and the effects are measured, the second phase begins. This process involves compensating for those emissions through the purchase of carbon credits.
Carbon Offsetting?
Remember that one of the main benefits of trees is capturing carbon dioxide and producing oxygen; if a hotel is then generating carbon emissions, is it not feasible to plant trees to make up for this impact? At first this seems a very logical and easy action, especially for those companies with ample land space, but it's not that simple.
A 500-room hotel in the Caribbean can generate between 4,000 and 7,000 tons of Co2e (Internationally accepted measure to refer to the whole of Greenhouse Gases-carbon dioxide equivalent) annually, while 100 square meters of forest on average can capture 3.5 tons of carbon dioxide equivalent per year.
If one would like to then offset the total emissions of this hotel, one would have to plant, maintain and conserve 114,000 square meters of forest per year; also worth noting is that trees (depending on each species) reach their carbon capture potential at 20 years. While there are companies that may be able to make an effort or investment in having their own forest or "carbon sink" for 20 years, for the majority it's likely to be a titanic task.
Then how and with whom do I make up for it?
This situation has created an interesting market for "certified" forests and jungles to sell carbon credits and help companies offset their emissions. International protocols exist to support the care of these lands dedicated to conservation, and that generate a process to measure the carbon capture potential of these sites.
This exercise can be applied to private or public sectors, or those held by rural or indigenous communities, who benefit from taking care of their natural resources and receive payment from private companies to "capture" the emissions generated in their daily operations. Since planetary logic indicates that a ton of carbon that is not captured has a global impact, offsetting can be done anywhere in the world; however, specialists suggest that it be done in the same geographic region where the emissions are generated, or at least somewhere nearby (as not all regions have certified projects) so that the benefit is reflected as locally as possible.
Each existing protocol and standard such as Plan Vivo, the Gold Standard, Verified Carbon Standard and others, has information related to projects they have endorsed or certified, and how to contact them to purchase carbon credits. There are also platforms that provide carbon footprint measurement and specialized offsetting services specifically for the tourism sector, such as the service developed by Sustentur which allows travelers to learn the carbon footprint of their last trip, and for companies to measure the impact of their meetings and conventions. 
Thus tourism companies and hotels of all sizes have initiated carbon footprint measurement and emission offsetting processes; there are even those who are betting on certifying their own properties as a way to end the cycle of battling climate change during travel.
What Has Been Done in the Mexican Caribbean?
The interest in the impact of the tourism sector on climate change in this region began in 2010, when Cancun hosted the United Nations Climate Change Conference (COP 16), the most important event on the subject. The conference launched an initiative between companies, advocacy trusts, hotels and parks called the Low Carbon Tourism Initiative, which sought to generate the tools to measure, reduce and offset the carbon footprint of the tourism sector. 
From this first effort, some companies have created sustainability certification programs that clarify their carbon footprint; despite being an ever-urgent issue, the Mexican Caribbean can be considered a pioneer in having private and community-based companies that work on measuring and offsetting emissions. 
Sustentur has partnered with carbon capture project Scolel'te to offset greenhouse gas emissions of companies in the sector. The project helps to conserve 9,000 hectares of forest in the neighboring state of Chiapas, benefiting 2,500 local families.
In the Mexican Caribbean, more and more companies are committed to taking the first step to carbon neutrality via carbon measurement; although much work remains to achieve climate neutrality, we are confident that this will be our future. Apart from hotels, the issue has taken hold in sectors like Meetings & Conventions, which has seen the potential to link groups with actions toward environmental and social benefits.
In summary, what is the benefit of this? First, it allows us to have an understanding of how much we are emitting in tons of Co2 by sector, company, or individually; consequently, it gives us the possibility to work on strategies to reduce the impact on the environment. On the other hand, once having established the measures to reduce it, we could set out to contribute resources to local communities that are constantly working on the conservation of their forests and jungles for the benefit of all of us.
Without a doubt this issue will continue to be pressing to the industry, and opportunities for hotels and companies to continue positioning themselves on the topic are growing, as few companies can claim to be carbon-neutral or carbon-positive.
Let's make tourism, and especially hospitality, a business model with environmental and social benefits: business, new markets, benefiting communities, and the planet will thank us. Let's find through these actions a way to travel while changing the world. 
HotelExecutive retains the copyright to the articles published in the Hotel Business Review. Articles cannot be republished without prior written consent by HotelExecutive.