What Does That Mean in Social Media Marketing When More People Abandon Facebook?
Being on Facebook is not cool anymore, but is it time for hotels to leave Facebook now?
By Linchi Kwok Ph.D. Associate Professor of Hospitality Management, Cal Poly Pomona | February 14, 2021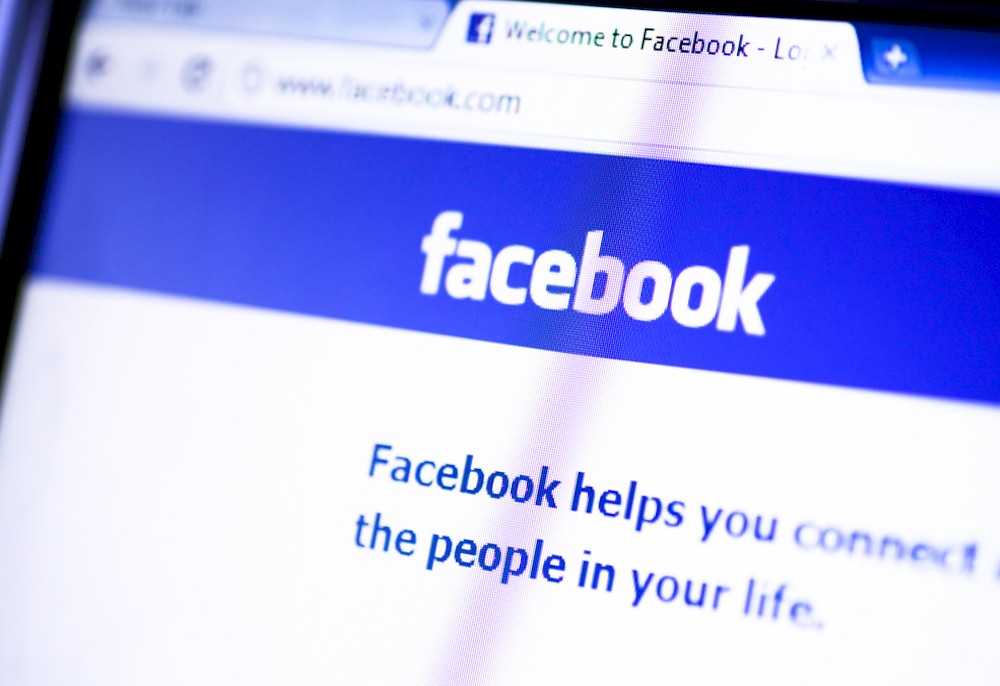 Facebook used to the cool place where everybody hangs out. Not long ago, Facebook was ranked the world's most visited website and the cyber place where Americans spent the most time. Facebook page was also the most popular social media platform for business-to-consumer (B2C) communications among various organizations.
In recent years, however, Facebook faced several backlashes toward the platform's data privacy practices and its CEO. The Federal Trade Commission just filed an antitrust lawsuit against Facebook in December 2020. Facebook is experiencing some challenges in maintaining its popularity among internet users, some of whom even call for a #DeleteFacebook movement.
I myself managed a Facebook page since 2011. I also notice the college students taking my classes have shifted their interest from Facebook to other "cooler" and newer social media platforms.
So, when people are leaving Facebook, should hotels do the same? If Facebook is no longer a cool place among travelers, through which (new) channels can hotels communicate with their prospective consumers? The answers largely depend on which group(s) of customers a hotel wants to engage in social media.
Facebook Remains to Be One of the Most Popular Social Media Platforms Among U.S. Adults
The most popular social media platforms among U.S. adults remained relatively unchanged over the decade. It was reported in 2019 that 73% of U.S. adults used YouTube, and 69% still used Facebook, followed by Instagram (37%), Pinterest (28%), LinkedIn (27%), Snapchat (24%), and Twitter (22%).
Instagram and Snapchat are particularly popular among young adults. Among the 18-to-29-years old, 67% used Instagram, and 62% used Snapchat. If this group is further divided into two sub-groups (aged 25 to 29 vs. aged 18 to 24), the gap between the relatively older and younger groups is significant: 57% vs. 75% for Instagram, respectively, and 47% vs. 73% for Snapchat.
Among the diverse demographic groups, 78% of males vs. 68% of females used YouTube. Compared to their counterparts, more female used Facebook (75% vs. 63%), Instagram (43% vs. 31%), and Pinterest (42% vs. 15%). Instagram was more popular among Hispanics (51%) than African Americans (40%) and Caucasian whites (33%).
LinkedIn was more popular among the internet users with a college degree or above (51%) than those who had some college (26%) or a high school diploma or lower (9%). Likewise, LinkedIn was more adopted by the people with a household income of $75,000 or above (41%) than the $30,000-and-$74,999 (27%) and the below-$30,000 (18%) groups, which makes good sense because of the strong correlation between people's education and their household incomes.
Facebook is Losing Its Charm Among U.S. Teens
Facebook is no longer the most popular social media platform among teenagers in the U.S. Only 51% of teens reported that they used Facebook in 2018, behind YouTube (85%), Instagram (72%), and Snapchat (69%). When the teenagers were asked which social media platform they used most often, Snapchat (35%), YouTube (32%), and Instagram (15%) came to the top. Only 10% of them stated they often used Facebook.
In 2015, 71% of the teenagers used Facebook, followed by Instagram (52%), Snapchat (41%), and Twitter (33%). Back then, Facebook was the most-often-used social networking site at 41%, followed by Instagram and Snapchat at 20% and 11%, respectively.
In another Statista report about the most popular social networking sites between 2012 and 2020, Clement also documented a declining trend of Facebook usage among U.S. teens. In 2012, 42% of U.S. teens used Facebook, but its usage among teens went down to 2% in 2020. Today, the top three social networking sites favored by U.S. teens are Snapchat (34%), TikTok (29%), and Instagram (25%), followed by Twitter (3%), Discord (3%), and Facebook (2%).
It is worth to mention that Facebook is the mother company of Instagram. Facebook also owns the four most downloaded apps in the last decade, including Facebook, Messenger, WhatsApp, and Instagram.
Other interesting findings reported by Anderson and Jiang include: the teenagers living in lower-income households were more likely to use Facebook than those living in a wealthier family. For example, 70% of the U.S. teenagers with an annual household income of less than $30K used Facebook; the same percentage drops to 36% for the teenagers with a yearly household income of $75K or more.
Similar findings were also found in another study with a different sample by The Associated Press – NORC Center for Public Affairs Research at the University of Chicago. It was reported that 76% and 75% of U.S. teens used Instagram and Snapchat, respectively. The teens living in a family with a $50,000 or lower annual income were more likely to use such messaging apps as Kik, Facebook Messenger, Line, and Viber than those with a $50,000 or higher household income. Additionally, the lower-income group used the above messaging apps more frequently than the higher-income group.
Facebook is Still an Essential Tool for B2c Communications After all
The above statistics suggest that Facebook is no longer the most popular social media platform among teenagers. Meanwhile, Facebook's essential role in B2C communications has not yet been replaced entirely for specific demographic groups. In another report about Facebook, Gramlich pointed out that 74% of those U.S. adults using Facebook checked the website every day. Additionally, 43% of U.S. adults got news from Facebook, the highest among all social media channels. By comparison, only 21% of U.S. adults got news from YouTube. Such a percentage dropped to 12% for Twitter. Accordingly, Facebook can still be a very effective medium if a hotel wants to announce or share an update about the company with the public.
What if More People Abandon Facebook? What Proactive Approaches Should Hotels Take?
Although Facebook is not as popular as before, it is not going away soon. Nevertheless, hotels should not wait until nobody uses Facebook before they react to the #DeleteFacebook trend. Smart hoteliers must be proactive and prepare for the foreseeable changes. For a minimum, I recommend hotels to take the following actions:
To find out which social media platforms their prospects use according to their target customers' demographic profiles.
To put content visualization as the top priority in their business communication strategy across all platforms because updates with pictures and videos are more likely to get internet users' attention.
To promote visual content on Instagram and Pinterest.
To create and share short video clicks periodically on YouTube, Snapchat, and TikTok.
To promote the hotel's employer brand on LinkedIn, which has been widely used in talent acquisition and is particularly popular among users with a college degree or above and users with a higher household income.
To establish an information hub for communications, ideally hosted on a webpage of the business website.
Do you also observe the #DeleteFacebook trend among your existing customers? What other suggestions will you make to other hoteliers who also want to engage their prospective or repeat customers online?
HotelExecutive retains the copyright to the articles published in the Hotel Business Review. Articles cannot be republished without prior written consent by HotelExecutive.