Curating the Outdoor Guest Experience: Trends That Are Here to Stay
By Becky Zimmermann President, Design Workshop | November 2021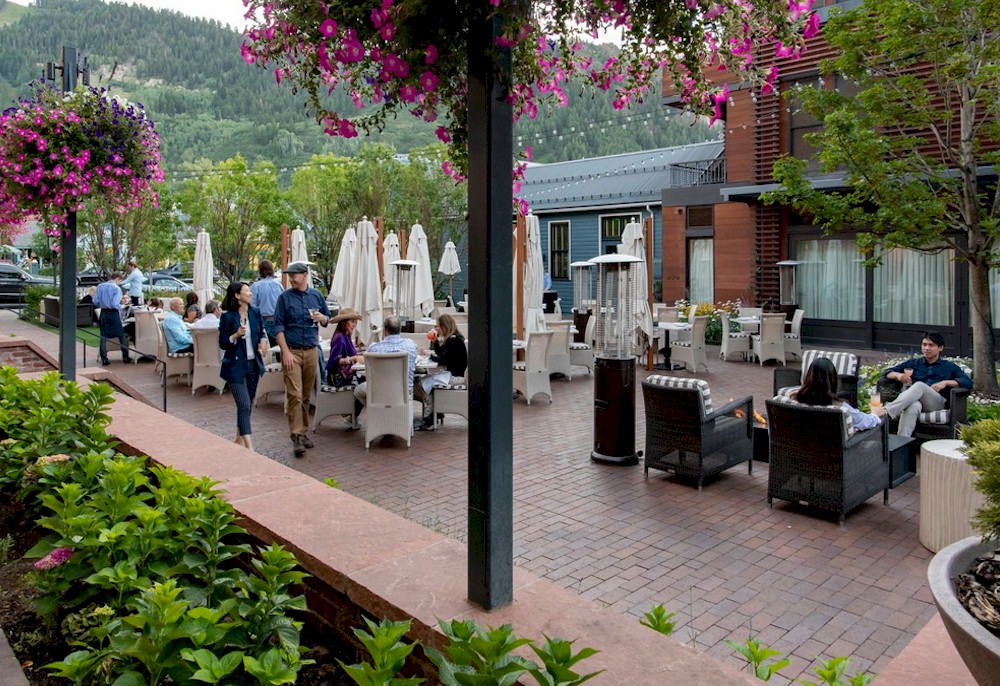 This article was co-authored by Jeff Zimmerman, Landscape Architect, Design Workshop
Hotel facilities and operations were severely impacted by Covid-19 in 2020 and 2021, with a decrease in travelers, limited capacity, increased sanitation time and costs, and now a shortage of staff.  The importance of outdoor spaces at the hotel and resort property is a pandemic-induced response that will continue to trend into the future.
Hotels have a lot to gain from well-designed and programmed outdoor space, resulting in an improved guest experience and bottom-line. New and profitable revenue streams are created with purposeful design and layout and synergistic function and style.
A comprehensive approach to the design and functionality of outdoor spaces at the hotel property means that the type of surface, circulation patterns, plant color and texture, and elements that provide human comfort for sun, shade and wind contribute to the guest experience and hotel operations. Trends in lighting embrace overhead string or festoon lights to provide ambient lighting and define the perimeter of a space. Soft uplighting trees further add to the mood of a space. All of these elements combined make for a positive customer experience. The Covid-19 pandemic has made outdoor spaces even more essential because people want to spend more and more time outside.
Here are six trends in outdoor spaces that have been impacted by the Covid-19 pandemic – each of them creates an exceptional experience including: