Elevating The Outdoor Experience
The Highest Expressions of Food, Wine, and Friendship
By Seliece Womble Director of Marketing & Public Relations, The Houstonian Hotel, Club & Spa | September 2022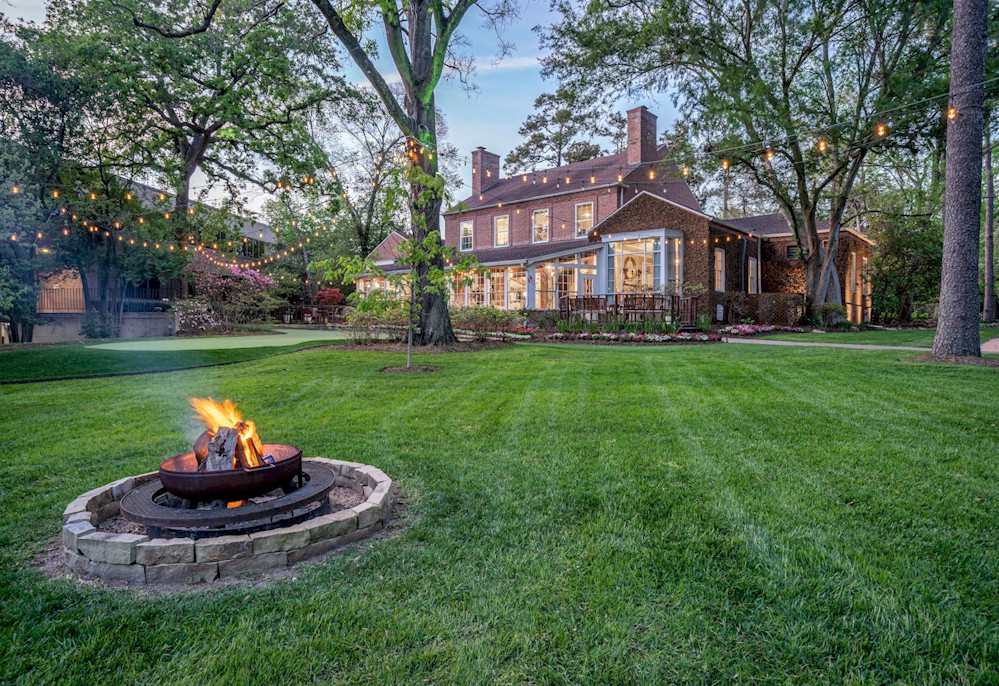 Post-pandemic, planners are finding many attendees continue to be sensitive to crowded rooms, closely set tables, and spaces with confining configurations.
Close to the heart of the meetings and travel industry is the awareness that sensitivities to proximity and wellness measures clearly guide purchase decisions.
According to John Solis, senior vice president of sales & client service for Visit Houston, outdoor activities have risen in their attractiveness, and ones that blend in Texas roots, space exploration, or international diversity are of the highest interest to meeting attendees. "Typical activities might include longhorns, astronauts, or James Beard recognized chefs along with live entertainment and fireworks to end the evening," he said.
In addition, planners say there are fewer cancellations with outdoor events should COVID cases tick up. "It is a comfort level for both the planner and the participant and an advantage to the extra space versus being confined to an environment that would not allow for distancing," says Heidi Schuette, a senior manager of travel and events with The Friedkin Group. Her team of event planners works with a variety of domestic, international, internal, and customer events. "We are picking more outdoor, mountain, and nature-friendly destinations that we would not have picked before. We are doing lots of mountains right now," she says.
Programming outdoor spaces at the 27-acre, 280-room Houstonian Hotel, Club & Spa located in Houston, Texas, began before the pandemic with the idea of creating experiences from what the independent property knows best – how Texans love to cook and eat. It also started with the determination to define Southern hospitality in comfortable outdoor spaces, with themes tied to their natural outdoor setting and history. Once the home of President and Mrs. George H. W. Bush, The Houstonian is known as secluded and quiet, with a massive private club where the former president played tennis, and a 1-mile jogging trail he would traverse often with his security detail.
The first themes of Texas, Louisiana, and Mexico were created to immerse guests with food, wines, and beverages that reflect dishes found and prepared in those regions. These experiences grew to include outdoor cooking methods and activities, and now there are a dozen themed experiences orchestrated primarily in five distinct outdoor venues representing 87,000 total square feet.