Successful F&B Recovery Starts With An Honest Assessment
By Steve Smith Chief Operating Officer, Eat.Drink.Sleep. | August 2022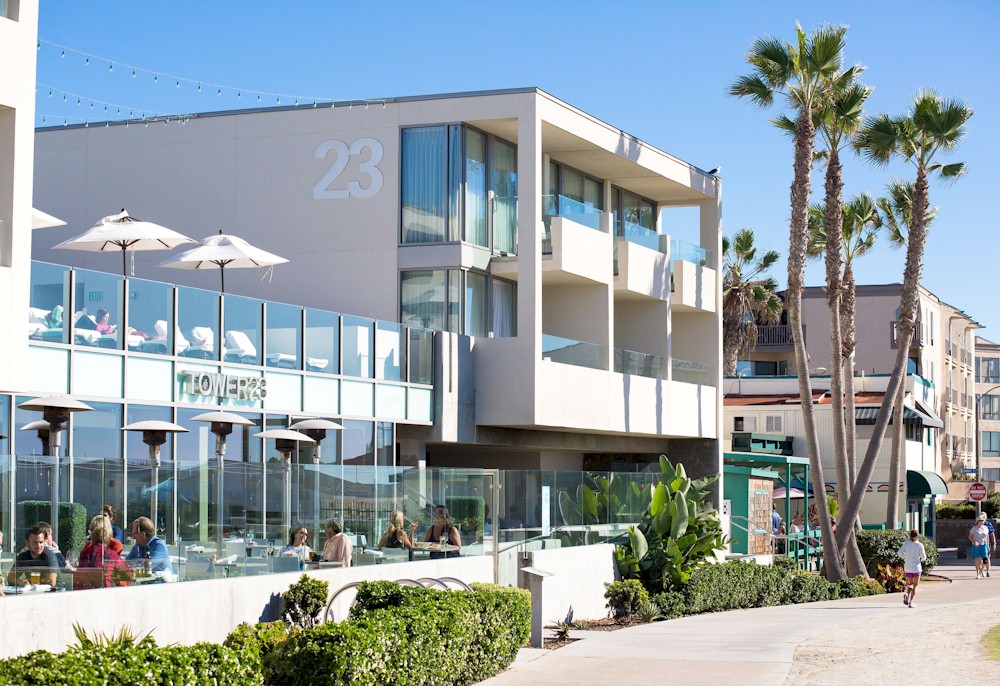 This article was co-authored by Jennifer Johnson, General Manager, Padre Hotel, Bakersfield, CA
Wasn't it just a few years ago, after enduring the "great recession," that the prevailing consensus was "another industry disruption of this magnitude will never occur again in our lifetime"?
How much more mistaken could we have been? Stop! Start. Well, kind of start… but hold on until we know more. Wait, not yet… maybe in a few weeks. Start (with limitations), stop again, then start once more. Repeat. Repeat again. Repeat with different rules. Now go back to "normal" like nothing ever happened. So has gone the life of F&B Directors since March of 2020.
To say that our industry has fundamentally changed these two-plus years is a gross understatement. The pillars of a quality F&B experience… detailed service, superior products, convenience, good value, and a pleasing atmosphere have changed dramatically in this tumultuous era of Covid. Some aspects have required more than a simple tweak. For instance, to maintain adequate staffing, operators may have lowered the required experience level of new employees, increased wage scales, liberalized scheduling flexibility, and even fast-tracked training to meet immediate needs.
It's important to realize these changes have not taken place in a vacuum. Unlike our freestanding restauranteur counterparts, hotel F&B Operations are part of an intricate dance whose participants share the common purpose of delivering the best hospitality experience possible… in the guestroom and at the dinner table. How these operational adjustments have impacted a property's top and bottom-line demands investigation. When do limited breakfast hours start to negatively impact RevPAR? How do large server stations discourage guests from adding that second glass of wine or an enticing dessert? What do variable closing hours in the bar mean to future group business? How do shortfalls in dining room service affect your ability to attract catering clients? The short answer is that we don't exactly know, but it surely can't be positive.
A simple visual aid that describes the challenges we've faced is that of a three-legged race. Two runners, joined at the ankle, trying to beat their competitors down the track. Stumbling, falling, a burst of speed then down on the ground and back up again. Now imagine six runners tied together. At any time, a fall by one individual can bring down the whole effort. That's what we are facing today as hotel F&B Operators. It's a busy Saturday night and the kitchen is hitting on all cylinders, but we're short two servers on the rooftop deck. A wonderful couple is being married on the terrace, but we unexpectedly incur high rental costs because our banquet equipment is back-ordered. A VIP guest approaches the Front Desk attempting to pay their lounge tab while their server is on break, but the Manager on Duty is busy running food. The opportunity to fail, both in service and financially, seems to lurk just around every corner.
Our reality is that without satisfied guests, we have no long-term viability. We all share the common sentiment that exceeding guests' expectations is paramount. Some may say regardless of the price. But what if no price can deliver a perfect experience? This topic is being discussed every day at manager meetings across this country. Phrases such as "I can't find staff no matter what pay rate I offer," and "I agreed to pay the vendor one-and-a-half times market price for new umbrellas, but they are still six weeks out" are all too familiar now. So, what do we do?