Altamer Resort's Top 10 Sustainable Practices
By Elena Ashkinazy Director of Sustainability, Time Equities Inc. | May 02, 2021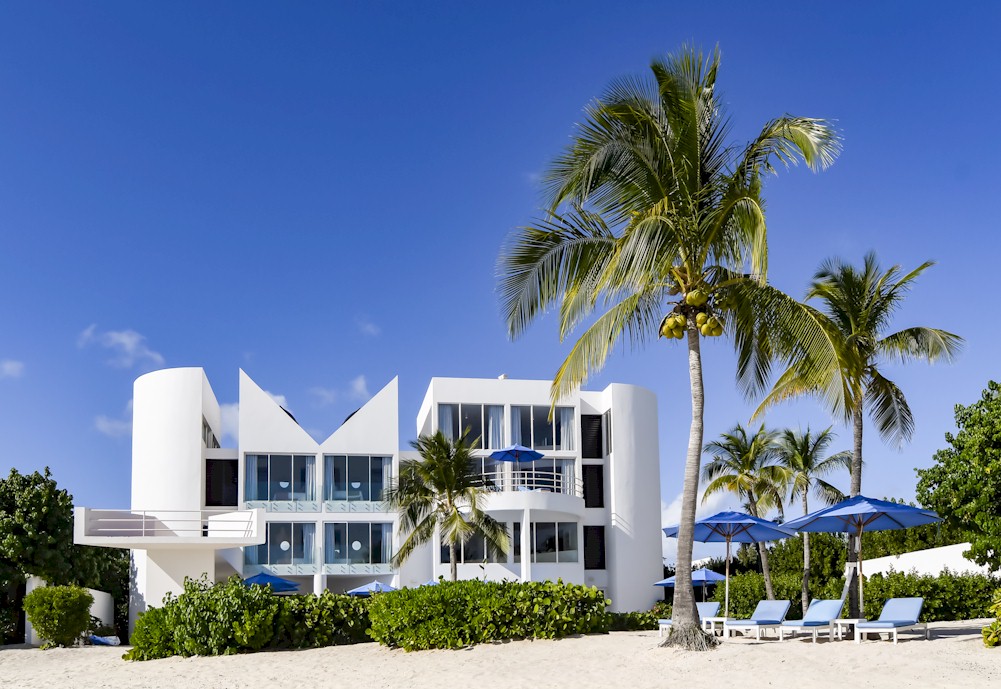 According to the Booking Sustainability reports, the number of travelers who want eco-friendly travel options is growing. 87 percent of travelers state that they want to travel sustainably. 70 percent say they would be more likely to book an accommodation knowing it is eco-friendly, whether they were looking for a sustainable stay or not.
Obviously, travelers are looking for eco-friendly places to help reduce harmful environmental impacts. Hotels integrating sustainable values as a part of their core brand are more likely to win new loyal customers.
These hotels focus on reduction of energy, water, and waste, as well as carbon offset programs and guest engagement.
Here are the top 10 elements to incorporate:
1. Be Sustainable by Being Carbon Neutral
Carbon-zero or sustainable hotels are hotels where any emissions created as a result of operations are avoided or offset by purchasing carbon credits from eco-friendly projects elsewhere in the world. By pursuing carbon neutrality strategies, these hotels 'balance' their carbon footprint and do not contribute to climate change.
For example, hotels first implement initiatives around efficiency and renewable (emission-free) energy to reduce their greenhouse gas emissions. Then, hotels can offset all remaining emissions by investing in environmental projects such as forest conservation, renewable energy, landfill gas capture and other projects removing greenhouse gases from the atmosphere.
2. Be Carbon-Free
As the Director of Sustainability for Time Equities, Inc., owner of a resort in Anguilla – Altamer Resort (Altamer) – we assure the guest that their whole trip is carbon neutral.  Every guest of Altamer receives a carbon certificate demonstrating that the carbon emissions from their entire travel to and from the resort as well as stay were offset by Altamer's donation to a non-profit organization called The Ocean Foundation and their SeaGrass Grow Program. Through this innovative program, individuals or businesses can calculate the carbon footprint of their home, workplace or travel and offset it to restore and protect seagrass.
3. Offer a Blue Carbon Program
Blue carbon is the carbon stored in coastal and marine ecosystems. According to the Ocean Foundation, the natural ecosystems of seagrasses can sequester large quantities of carbon in both the plants and the sediment below. Seagrass habitats can be up to 35x more effective than Amazonian rainforests in their carbon uptake and storage abilities. This program works with seagrass experts around the world to restore and protect seagrass meadow habitats that can be found along the coasts of every continent.
4. Be Transparent
In purchasing offsets, it is very important to be transparent in estimating the customers' carbon emissions per guest trip and overnight stay. Flying makes up a considerable amount of CO2 emissions. Altamer estimates carbon emissions from traveling using the Environmental Protection Agency (EPA) standards and conversion factors for airlines, cars, and ferries. The carbon footprint per room/night is estimated using the industry global benchmarking index, The Hotel Footprinting Tool, and Altamer's historic energy bills.
5. Be Efficient
The hotel industry represents a lot of efficiency opportunities. High-performance hotels can save up to 40% in energy and water costs. Commitments to efficiency and renewable resources can be the main drivers when travelers are choosing a hotel. In green hotels, every detail, from lighting and water usage to insulation and ventilation, is studied and carefully designed. Renovations represent the opportunity to improve energy and water efficiency.
For example, the renovated villas at Altamer now have energy-efficient LED lighting throughout the space. The new air conditioner units are using environmentally friendly refrigerants, and they have much higher efficiency ratings than old conventional systems. When choosing appliances, priority was given to the ENERGY STAR certified products that meet stringent energy efficiency requirements. A solar water heating system is used, which dramatically reduces the electricity consumption.
Altamer considers continuing to making villas more technologically advanced and efficient with the help of various smart sensors and smart plugs in the future, allowing them to save energy on lighting and air conditioning when nobody is inside. Altamer is currently exploring solar installation and battery storage opportunities to use zero-emission renewable resources for villas' electric needs.
Water conservation (efficiency) is also a very important initiative for hotels and the communities in which they operate. In resort areas, new residential and hospitality developments have increased the demand for drinking water and put a lot of pressure on groundwater supply. Additionally, because energy is required to transport and treat water, saving water also saves energy and reduces carbon emissions. Conserving water is not only sustainable but also provides a good return on investment for hotels. By implementing water conservation practices, hotels can reduce water usage by at least 20% per guest.
Another example with Altamer is that they are committed to water conservation by promoting the use of water-efficient plumbing fixtures and appliances wherever possible. The resort is considering installing low-flow fixtures, dual flush toilets, and sensor-based faucets to achieve maximum savings without compromising the guests' experience. As part of communicating environmental and social benefits of water conservation, the hotel engages guests in participating in sustainability programs and encourages them to reuse towels.
Additionally, Altamer is looking to minimize the outdoor water usage from landscaping by adapting more native plants and upgrading to the irrigation system.
6. Have a Zero-Waste Strategy
Hotels should consider the environmental impact from the products they purchase and discard. Selecting environmentally preferred products and decreasing waste that ends up in landfills will reduce carbon emissions, save natural resources, and educate guests and personnel about sustainable practices. Moreover, hotels can save money in lower supply costs and waste management (the less a hotel throws out, the lower the cost for trash hauling).
One of the biggest challenges in the hotel industry involves single-use plastics. To avoid single-use plastics, Altamer promotes reusable coffee mugs and glasses rather than plasticware or styrofoam. When it is not possible, biodegradable cups and utensils are encouraged.
For bath amenities, bulk dispensers or care products in biodegradable containers with minimal to no packaging are considered. When choosing a brand, it is important that an item was made ethically, without preservatives and artificial ingredients, and with less packaging waste. Altamer is committed to purchasing all natural and organic products and considers offering beauty products without packaging, such as shampoo bars.
To reduce paper waste, Altamer is working on implementing e-menus and information flyers as well as going paperless with invoices and final folios unless requested by guests.
7. Add Eco-Friendly Housekeeping
Green cleaning is a big part of sustainability programs at hotels. When purchasing cleaning products, hotels must select certified eco-friendly cleaning products and equipment (GreenGuard, Green Seal, etc.). These products are not toxic, have less impact on the indoor air quality, and are safe for guests' and staff's health.
8. Promote the Guest's Health and Wellbeing
Promoting health and wellness at the resort is also part of sustainability efforts in hotels. Fitness facilities, spa, and yoga classes have already become 'must have' features for most upscale hotels.
9. Be Resilient
Altamer has worked tirelessly since Hurricanes Maria and Irma to restore and improve the villas for a triumphant reopening in the Fall of 2018 and have worked with all local sub-contractors and consultants. Some preventative measures that have been deployed are the installation of Cat 5 Hurricane resistant exterior windows and doors, additional glass railings on all windows for surge protection, and elevated main electrical transformers and distribution panels.
10. Think About Your Social Impact
Time Equities founded the Anguilla United Relief Fund (AURF) in the days after the hurricanes of 2017 and raised nearly $265,000 for relief efforts across the island. The AURF delivered over 7,400 pounds of emergency relief supplies to the island in the days after the storm, and has partnered with the Department of Disaster Management, Health Authority of Anguilla, and Department of Education for ongoing relief efforts. Recently, they funded the creation of the West End Anguillan Made Arts & Craft Center for the benefit of local artisans, entrepreneurs, youth, and tourists on the island.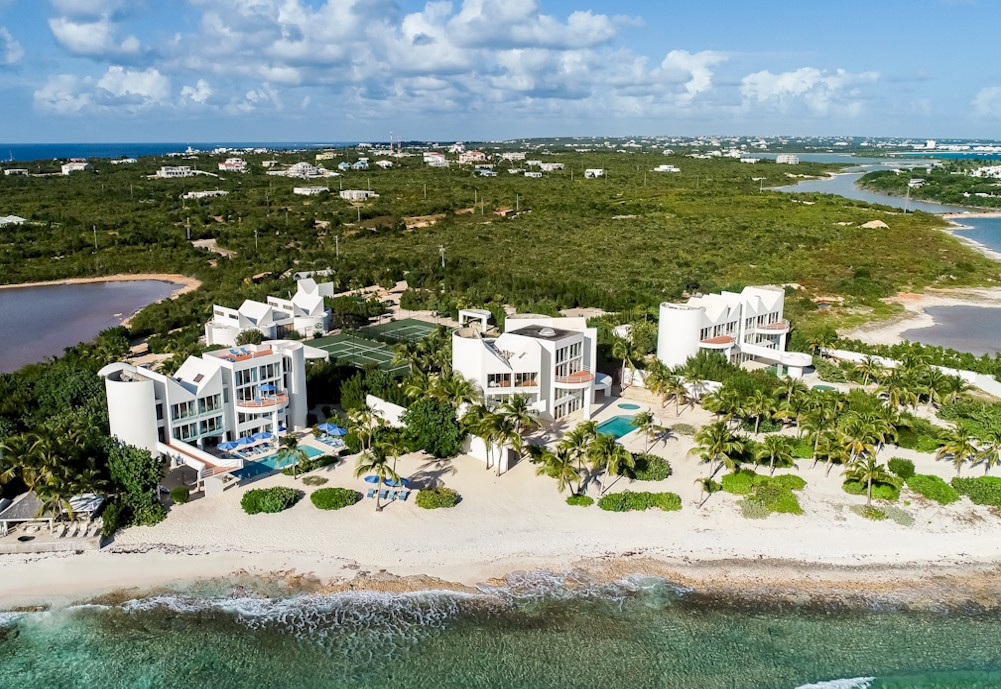 The bottom line is that incorporating sustainable values as a core part of your brand would help to win new loyal customers and improve efficiencies. In the example of Altamer, the guests are not adding to climate change anymore. Instead, they are helping to restore critical coastal habitats. Communicating these environmental and social benefits of staying at Altamer engages guests in participating in sustainability programs.
While carbon offset programs should not substitute efforts in efficiency and renewables, it can be a great step toward a solution to climate neutrality. The carbon offset program is also a cost-effective way to engage with guests. Corporate clients who have their own environmental policies would appreciate it as well. All travelers can enjoy their stay without any eco-anxiety and concerns about their footprint.
Building sustainable operations have become a standard practice within hotels. It helps to achieve efficiency and costs reduction in the long term. It also helps to mitigate risks for forthcoming carbon legislation and other policy changes that could require aggressive efficiency actions and even involve paying penalties (carbon 'tax').
HotelExecutive retains the copyright to the articles published in the Hotel Business Review. Articles cannot be republished without prior written consent by HotelExecutive.